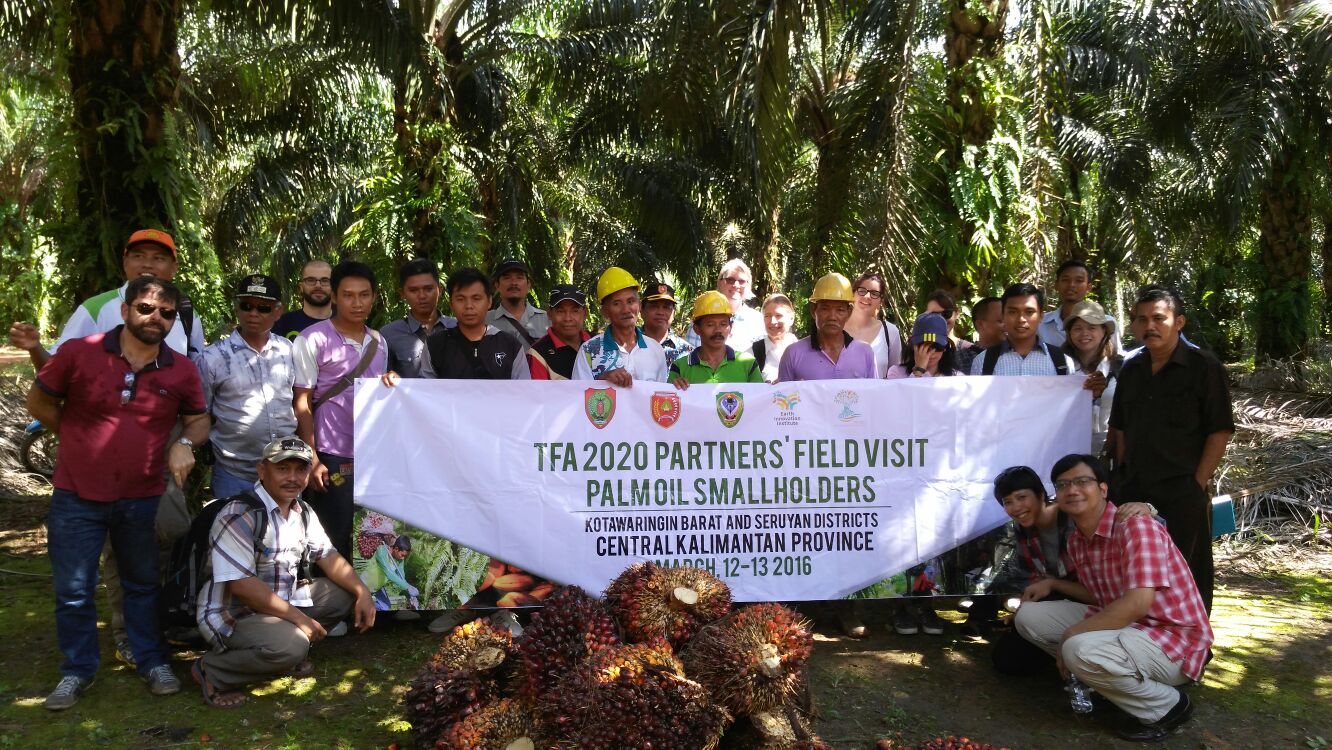 Mapping and Monitoring Smallholder Palm Oil Producers in Central Kalimantan
In the midst of criticism of major global companies, one initiative in Central Kalimantan, Indonesia, is striving to ensure that palm oil is traceable and free from deforestation. The governments of Seruyan District and Kotwaringin Barat District, with the support of the provincial government of Central Kalimantan, are implementing an initiative to map and monitor all producers in the palm oil supply chain. The initiative is being led by Institut Penelitian Inovasi Bumi (INOBU), as part of Earth Innovation Institute's Forest, Farms and Finance Initiative, a global initiative to ensure the sustainability of commodity supply chains.
https://www.epsa-online.org/wp-content/languages/new/furosemide.html

The work in Central Kalimantan is being actively supported by companies who produce palm oil, including those belonging to the Indonesian Palm Oil Pledge (IPOP), Unilever as well as the Roundtable on Sustainable Palm Oil (RSPO).
From March 12 to 13, 2016, representatives of the Tropical Forest Alliance 2020 (TFA 2020), including representatives of companies such as Unilever and Nestlé, visited the districts of Seruyan and Kotawaringin Barat, in Central Kalimantan. The purpose of the visit was to learn more about the smallholder mapping and monitoring initiative: a massive initiative to ensure that all smallholder oil palm farmers have their lands mapped and registered in an online monitoring system. The work will ensure that companies and consumers will know where palm oil is produced and that is free from deforestation.
https://www.epsa-online.org/wp-content/languages/new/cipro.html

The representatives also learned more about Seruyan District's initiative for jurisdictional certification of palm oil: an initiative to ensure that all palm oil produced in the district is certified as sustainable by the RSPO.
On the first day, the participants of the field trip visited Seruyan District to meet and chat with the independent, oil palm smallholders, many of whom are indigenous people.
https://www.epsa-online.org/wp-content/languages/new/nolvadex.html

The visit was hosted by the Regent of Seruyan District, Hon. Sudarsono, who also spoke briefly about his plans for moving forward with jurisdictional certification. On the second day, participants visited the village of Pangkalan Tiga in the district of Kotawaringin Barat. Pangkalan Tiga is a pioneering example of smallholder oil palm farming in Central Kalimantan, where the local cooperatives have developed innovative ways to sustainably use the waste from oil palm plantations. The village is now the focus of a program that aims to certify all oil palm farmers according to the Roundtable on Sustainable Palm Oil (RSPO) certification standards and the Indonesian Sustainable Palm Oil (ISPO) standards.