Balikpapan Challenge in Oslo: Taking Jurisdictional Sustainability to Scale for Forests and Forest Communities
On June 26, Earth Innovation Institute, the Governors Climate and Forests (GCF) Task Force and Denofa hosted a public meeting to discuss progress of the Balikpapan Challenge on the eve of the Oslo Tropical Forest Forum, in Norway.
The Balikpapan Challenge, launched in East Kalimantan in 2017, seeks to bring commitments to action in the fight against tropical deforestation and climate change. The initiative is uniquely positioned as a bottom-up approach that is led by the governments of producer regions worldwide.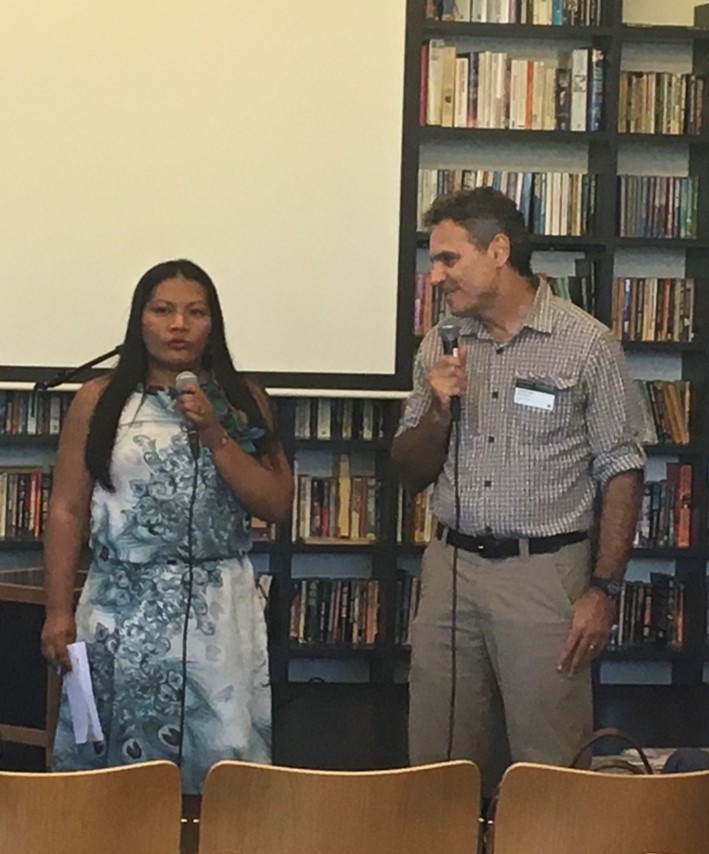 The "Agricultural Production and Tropical Deforestation" pillar is working towards a global framework for solving deforestation caused by the expansion in production of agricultural commodities. The Director of the "Produce, Conserve, Include" strategy of Mato Grosso, Brazil, Fernando Sampaio, described the importance of sustainable sourcing agreements for soy and beef that incorporate the goals of the PCI—which is one of the boldest strategies for slowing deforestation in the world.
Grupo Amaggi's Juliana Lopes emphasized the importance of companies putting their sustainable sourcing commitments into practice and the role of jurisdictional strategies like the PCI in solving problems that are not evident today.
The GCF Task Force Indigenous Peoples and Local Communities Working Group, described by Ricardo Hernandez (Government of Chiapas State, México) stressed the importance of shared Principles of Collaboration for showing a way forward for partnerships between Indigenous Peoples and governments. Francisca Arará, an indigenous leader from Acre State, Brazil, shared Acre's pioneering partnership.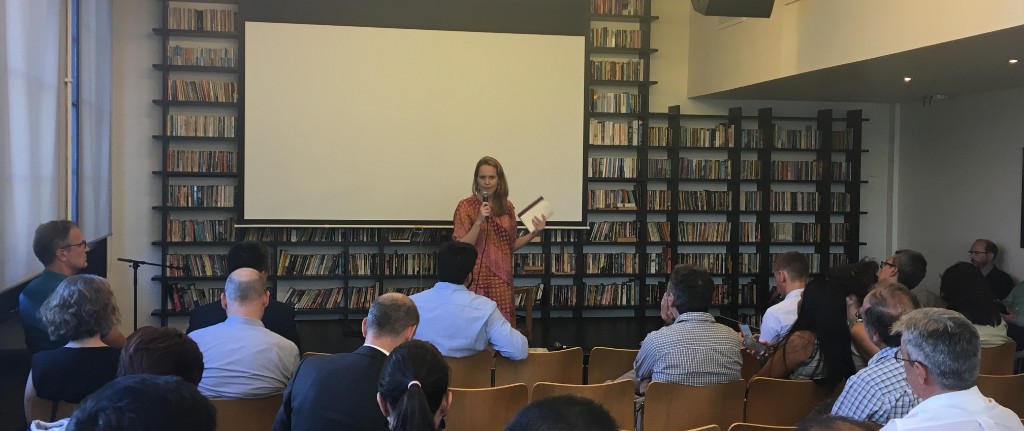 Amy Duchelle, of the Center for International Forestry Research (CIFOR), presented a preview of the "State of Jurisdictional Sustainability" report, a collaboration between EII, CIFOR and the GCF TF, that will be released in September 2018. The study evaluates progress towards low-emission, sustainable development of 39 states, provinces, districts and other subnational jurisdictions in 12 tropical countries.
Jason Gray, of the California Air Resources Board, described the upcoming GCF TF Annual meeting and Global Climate Action Summit that will take place, back-to-back, in San Francisco this coming September.