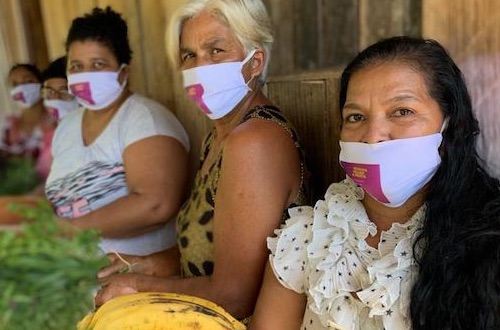 New e-commerce platform connects women farmers to customers in Brazil
Around the world technology is helping narrow social distances brought on by the coronavirus as people look to connect online while they self-isolate to slow the disease's spread. For a group of smallholder women farmers in the state of Acre in the western Brazilian Amazon, technology is opening new avenues to producers and consumers even as the pandemic has closed off more traditional ones.
Today that group of women is celebrating the launch of a new online platform that connects them directly to customers while providing a model for smallholder producers elsewhere eager to expand their market access.
FeiraSISA, or the SISA Market, gives consumers in the city of Rio Branco, Acre's capital, access to a selection of sustainably grown fruits, vegetables, dried goods and other artisanal products. Its launch helps fill the void left by the closure of local farmers markets in the state due to the pandemic, which has claimed more than 46,000 lives in Brazil. The country is second only to the United States in coronavirus-related deaths.
"COVID-19 (the disease caused by the coronavirus) has changed daily life in terms of consumption and service provision," said Jose Gondím, head of the Environmental Services Development Company of the State of Acre (CDSA), which works to expand Acre's low emission economy, in a press release put out ahead of the launch. Gondím added the platform is part of the state's response to the social and economic upheaval wrought by the pandemic.
"Current restrictions (due to the pandemic) are preventing smallholder producers from selling at the market,"said CDSA Technical Director Rosangela Benjamim, who anticipates the platform is a sign of things to come post-pandemic as more consumers make their purchases online.
Expanding market access for women smallholder producers is key to building a more resilient and inclusive economy—women in rural parts of Brazil contribute 42 percent of all household income—and is central to Brazil meeting its Sustainable Development Goals (SDGs) as laid out under the Paris Climate Agreement.
The launch of the platform comes at a critical moment for sustainability agendas in tropical forest regions that are grappling with severe budget shortfalls brought about by the pandemic and an anticipated uptick in pressure on local resources as people turn to forests for subsistence amid record unemployment and economic turmoil.
CDSA partnered with EII on the design and launch of the FeiraSISA platform, which will be announced during a June 19 fair in Rio Branco organized by CDSA. The fair is intended to bring greater exposure to local and sustainable products and services that have become overshadowed by the virus.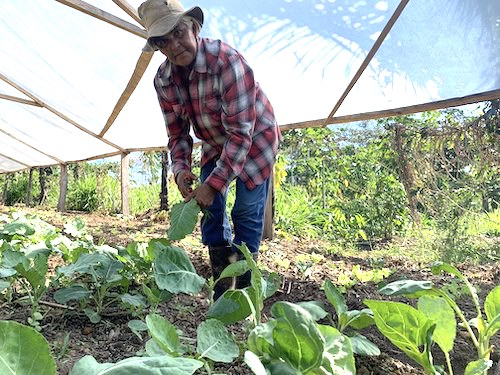 EII Acre Program Coordinator Elsa Mendoza says the platform is an important model for smallholder farmers across Acre and the rest of Brazil who want to find more effective ways to market their products. The idea was first introduced during a workshop for women farmers and businessowners organized by EII and CDSA in March, just as the pandemic was first emerging.
Mendoza says the goal is to eventually expand participation, to include smallholder farmers and entrepreneurs from other regions, including Indigenous communities. For now, customers can choose from a selection of 48 different products available on the site and can pay either by credit card or cash. Orders are made Monday through Thursday, with door-to-door deliveries arriving that Saturday.
SISA refers to Acre's state System of Incentives for Environmental Services, the world's first jurisdictional REDD+ program. SISA is widely credited for Acre's being one of only a handful of countries to receive pay-for-performance funding for its success in lowering emissions from deforestation. FeiraSISA is one of SISA's newer innovations which support communities alongside forest health.