Social & Environmental Governance
A central element of Earth Innovation Institute's strategy involves developing local governance conditions that discourage destructive, opportunistic exploitation of forests and fisheries and encourage sustainable land use and resource management. Towards this end, we work at several overlapping scales.

At the settlement level, we work to strengthen community/settlement organizational capacity to develop and monitor regulations for local land use and resources. At municipal and regional scales, we work with key institutions, government agencies, small and large-scale producers, civil society, non-governmental organizations, and universities, to develop policies and regulations for sustainable land and resource use that apply throughout their respective jurisdictions and institutional arrangements for monitoring and enforcement.
At the global scale, we work through formal multilateral, subnational, and industry consensus processes (such as the United Nations Framework Convention on Climate Change, the Governors' Climate and Forests Taskforce, and the Consumer Goods Forum).
Through this kind of nested approach, we seek to strengthen stakeholder participation in development and implementation of appropriate land and resource use regulations, on the one hand, and support all agents in monitoring and enforcing compliance with these regulations, on the other.
Publications
Authority of Second-Tier Governments to Reduce Deforestation in 30 Tropical Countries
Are Indian States Increasing Their Forestry Budgets as an Investment in Future Revenue From Ecological Fiscal Transfers?
Ten Ways for the Next American President to Lead on Climate and Forests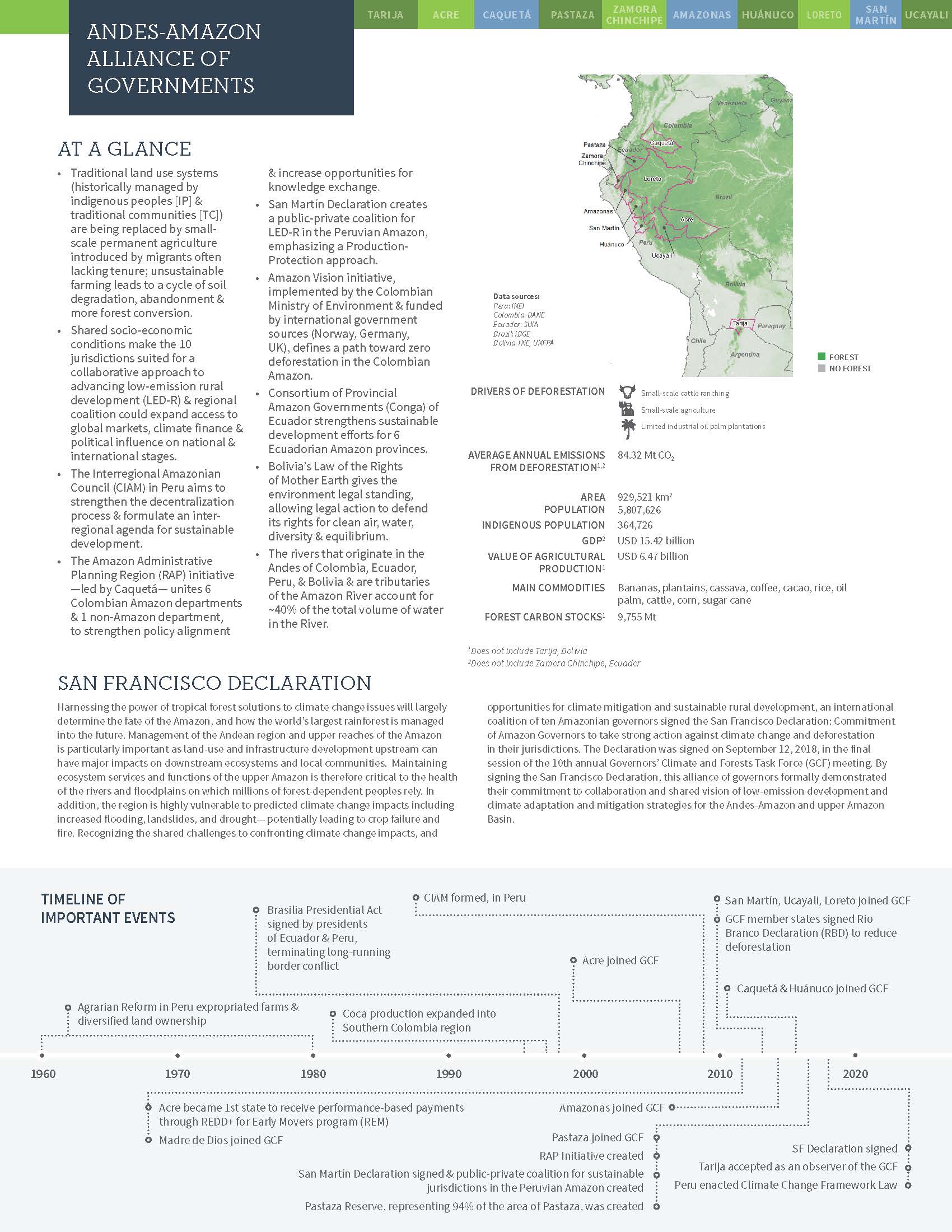 Andes-Amazon Alliance of Governments
Subnational jurisdictional approaches: Policy innovation and partnerships for change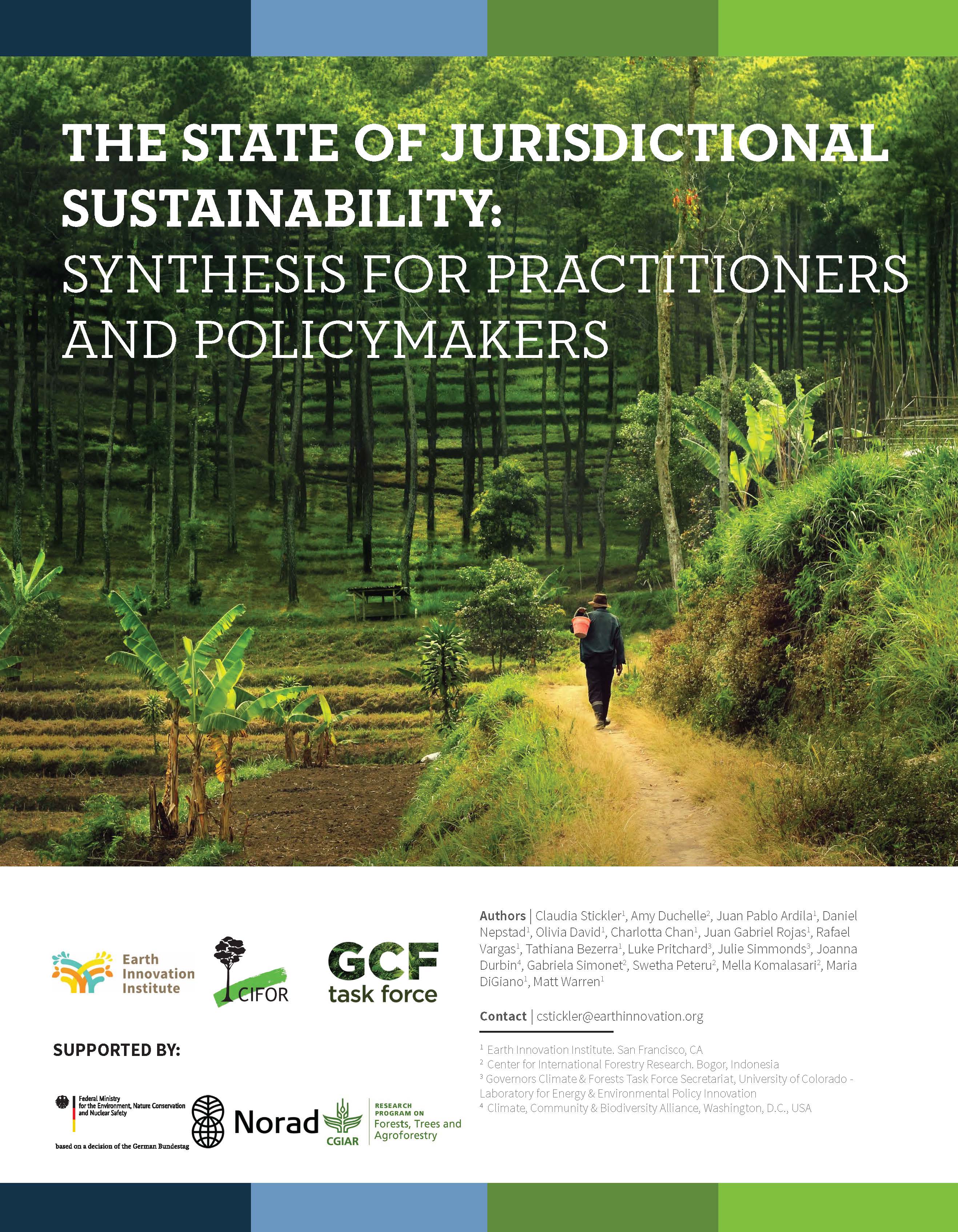 The State of Jurisdictional Sustainability: Synthesis for Practitioners and Policymakers
Partners
GCF