Earth Innovation Institute and partners collaborated with key Colombian government agencies to develop a set of 8 key recommendations for developing a national land-use strategy that leads to increased land-based production and reduced deforestation, forest degradation, greenhouse gas emissions, and rural poverty by 2020.
Colombia has an excellent opportunity to develop a national land-use strategy over the next two or three years that is supported by government, the private sector, and civil society.
A national land-use strategy for increasing agricultural production and improving rural livelihoods while slowing and eventually ending deforestation, could potentially reduce greenhouse gas emissions associated with deforestation while enhancing CO2 removals from the atmosphere by regrowing forests at a scale of approximately 0.7 billion tons CO2 equivalent by 2020.
These emissions reductions would be accompanied by substantial co-benefits in the form of improved smallholder farmer livelihoods, better air quality, biodiversity conservation, and regulation of water flow (i.e., less flooding) in watersheds. To realize this potential, the Earth Innovation Institute and partners recommend a "theory of change" that seeks to support and strategically link five opportunities: (a) the nation's progress in developing a jurisdictional REDD+ program; (b) the progress of palm oil and sugarcane sectors towards sustainability; (c) the cattle sector's 2019 goal of reducing pasture area while increasing production; (d) restitution and farm settlement programs; and (e) the planted forest program.
Publications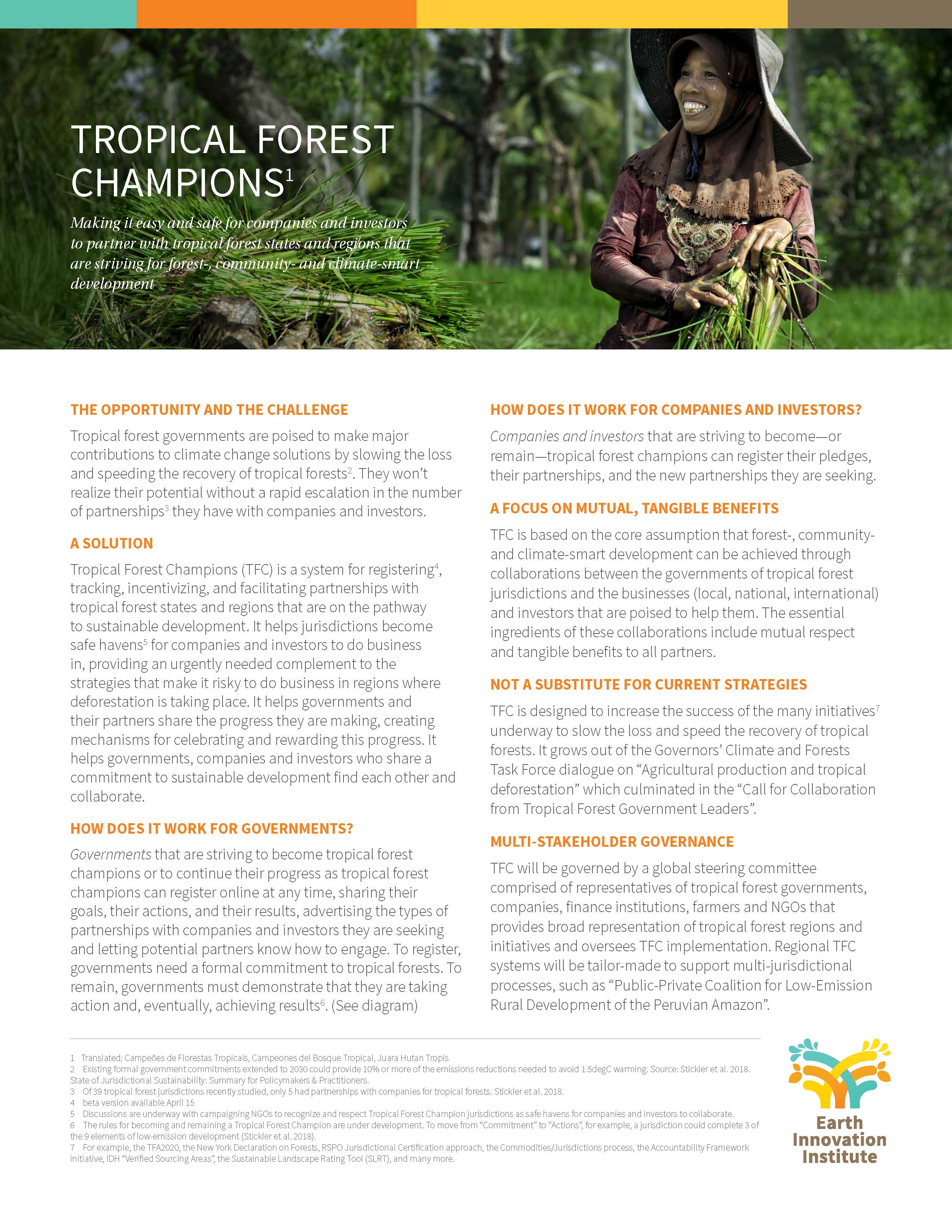 Tropical Forest Champions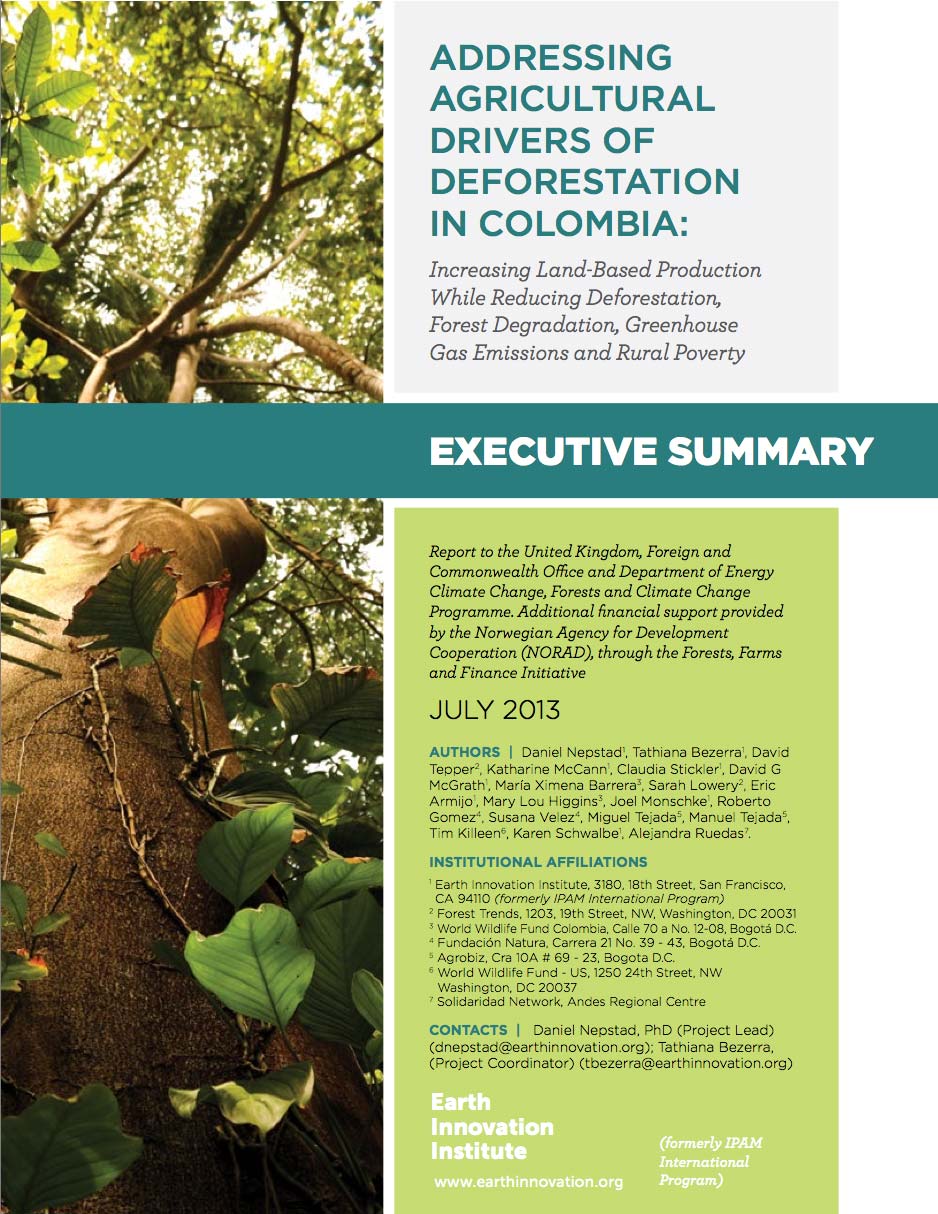 Addressing Agricultural Drivers of Deforestation in Colombia
Partners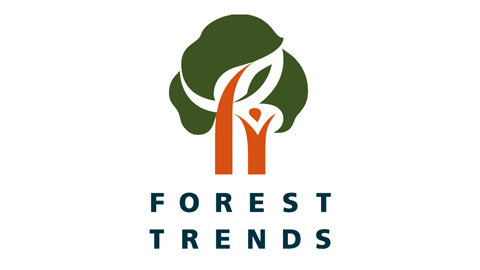 Forest Trends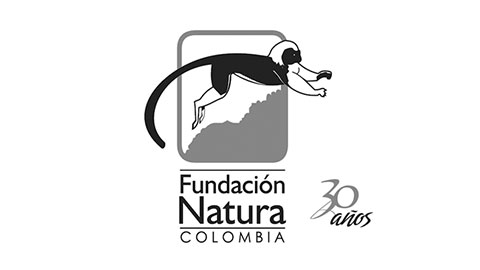 Fundación Natura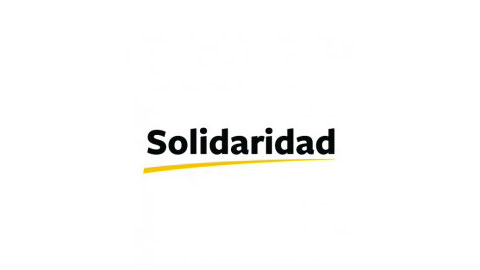 Solidaridad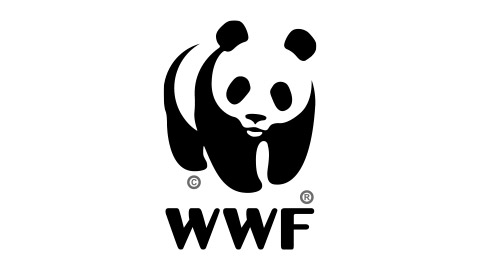 WWF