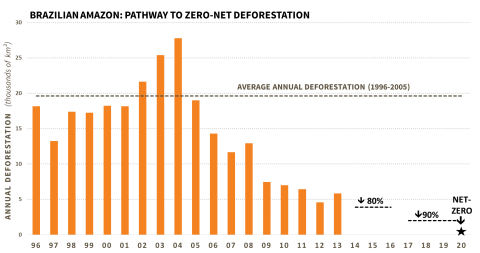 REDD+ (Reducing Emissions from Deforestation and Forest Degradation) was conceived as a unified global mechanism for achieving significant reductions in carbon emissions to the atmosphere while conserving tropical forests and improving the lives of the people that depend on them. Some tropical nations have achieved remarkable results; deforestation has declined, reducing global carbon emissions by 1.5% or more in the Amazon alone. Some developed nations have also done their part, making generous commitments of finance for REDD+ programs.
This important progress towards climate change mitigation and tropical forest conservation is now at risk, however. REDD+ is increasingly viewed in developing nations as a complicated funding mechanism for forest conservation that has failed to deliver the scale of finance that was expected. To secure and build upon these early successes, REDD+ must be rapidly reframed. Attention must be re-directed to the substantial local and regional benefits of a "low-emission" rural development model and the potential for the alignment and reform of domestic policies and finance, institutional innovation, and the growing role for private sector innovation and investment needed to support the transition to this development model.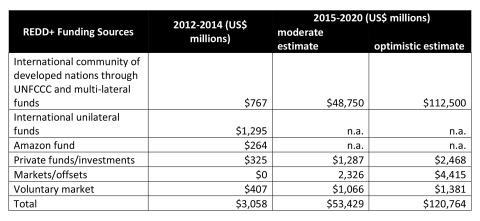 To garner deep, durable political support, the new rural development model must be defined broadly. It should include the steep reductions in deforestation and forest degradation that are the focus of REDD+. But it also should improve rural livelihoods, create jobs, improve services, increase market access and investment, and protect and restore natural capital.
Earth Innovation Institute is working at local to global scales to reframe REDD+ to achieve these goals. We are supporting governments in tropical and temperate states and provinces to develop governance structures, land-use plans, benefit-sharing mechanisms, and monitoring systems through research and analysis, trainings and workshops, and strategic exchange visits. We also support the inclusion of indigenous perspectives and needs in rural development programs. We work with agriculture and livestock producers and buyers as well as finance institutions to achieve consensus on social and environmental standards and to develop new incentive mechanisms to achieve the low emissions rural development transition.
Publications
How can jurisdictional approaches to sustainability protect and enhance the rights and livelihoods of Indigenous Peoples and Local Communities?
Ten Ways for the Next American President to Lead on Climate and Forests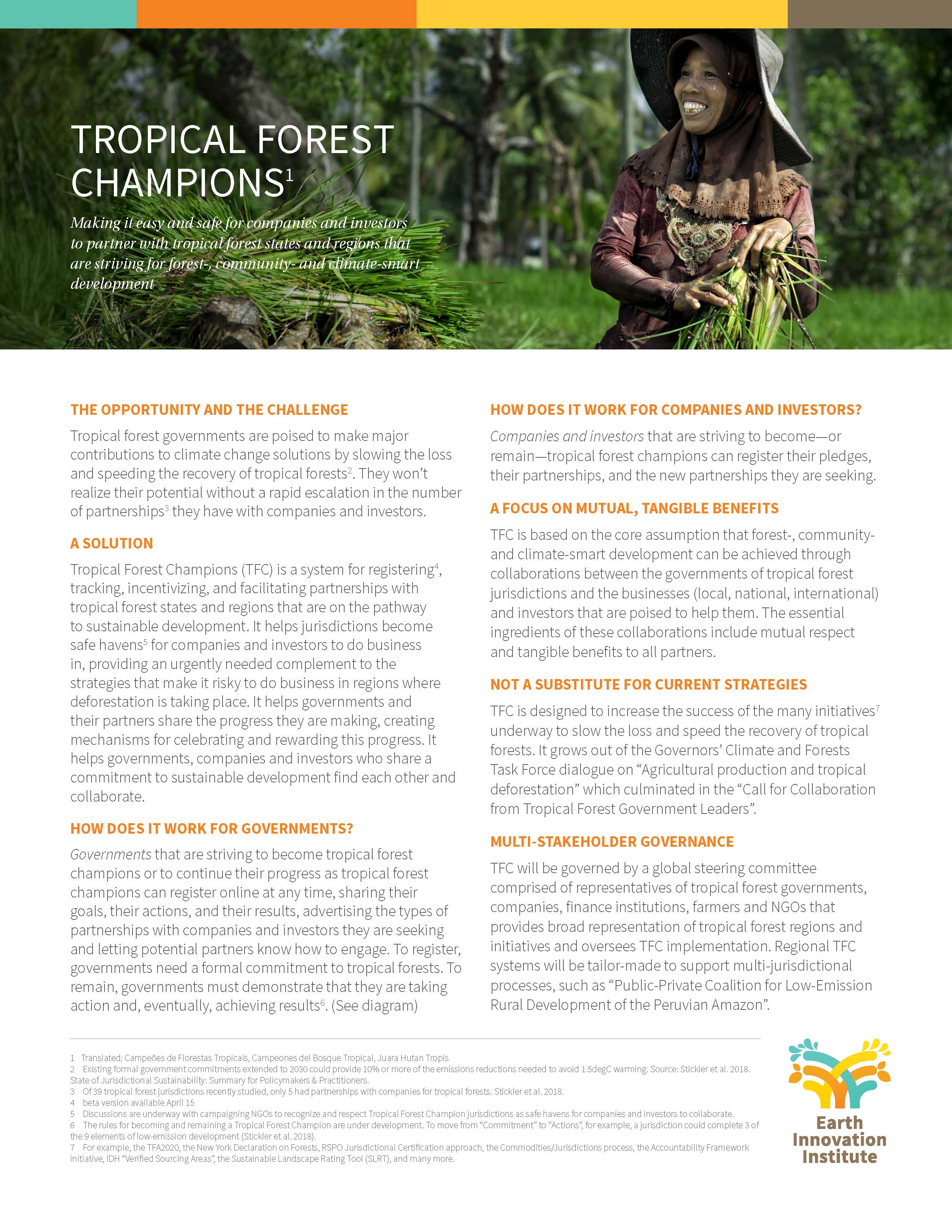 Tropical Forest Champions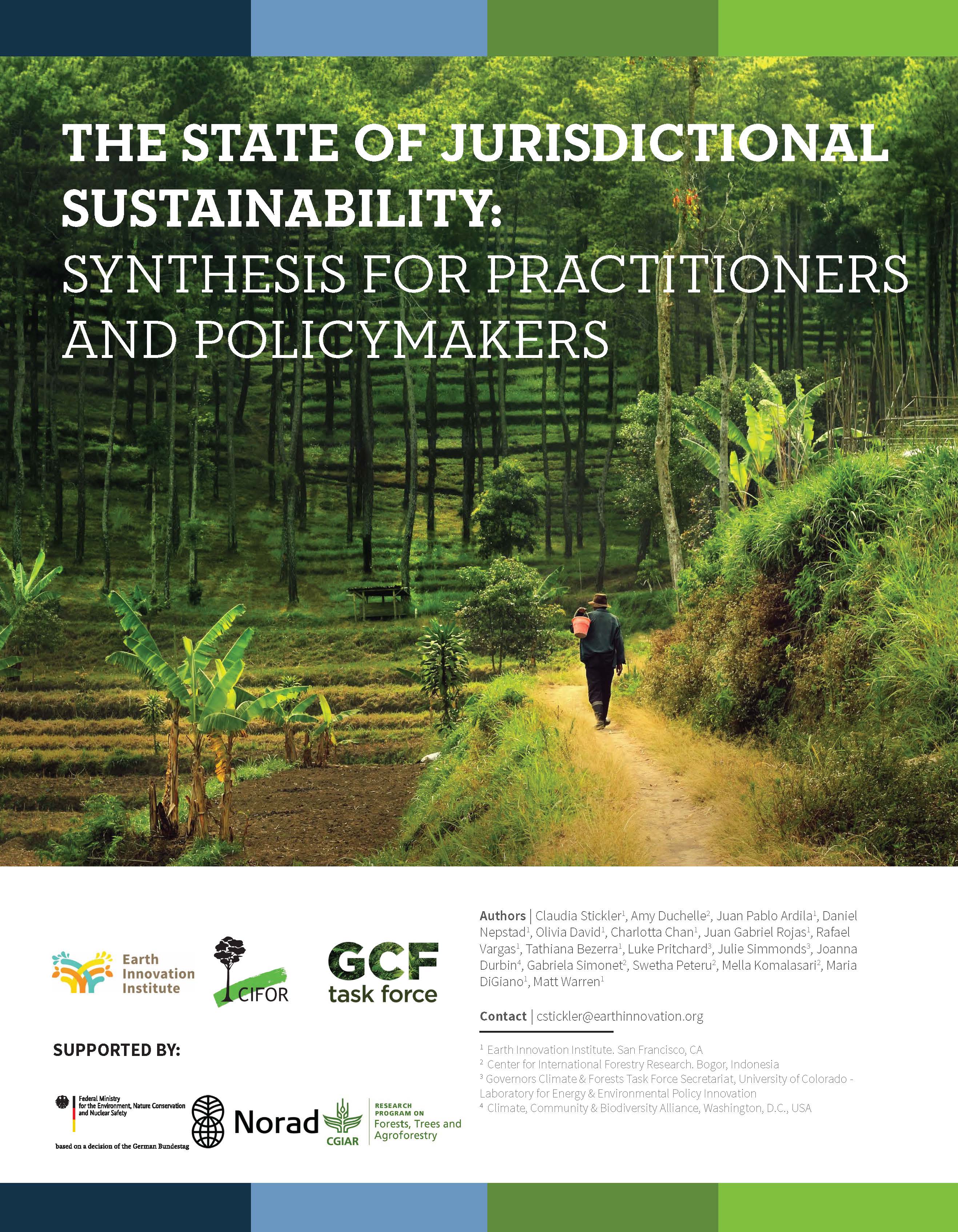 The State of Jurisdictional Sustainability: Synthesis for Practitioners and Policymakers
Increasing REDD+ Benefits to Indigenous Peoples & Traditional Communities Through a Jurisdictional Approach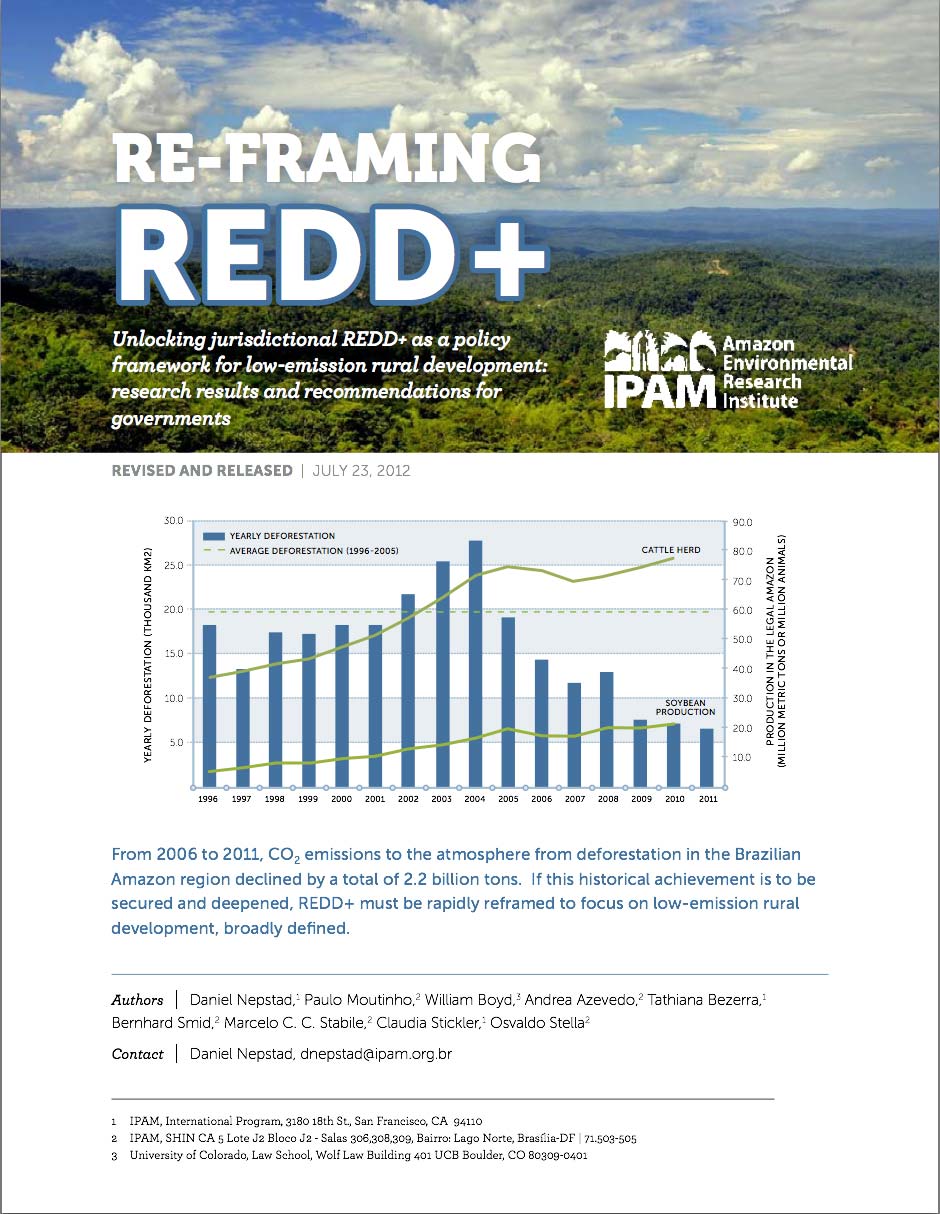 Re-framing REDD+
Partners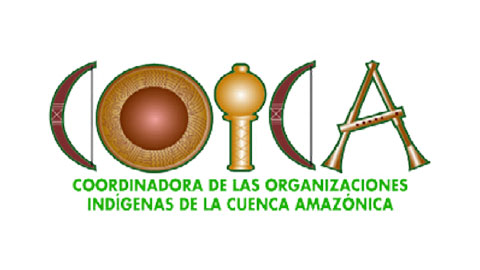 COICA
EcoDecisión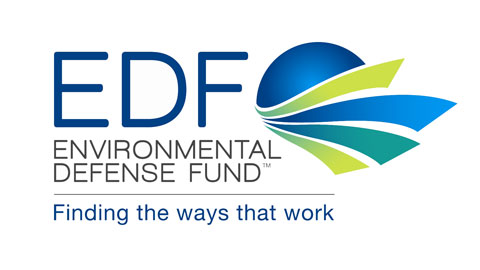 EDF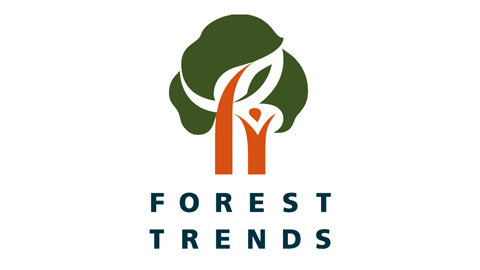 Forest Trends
GCF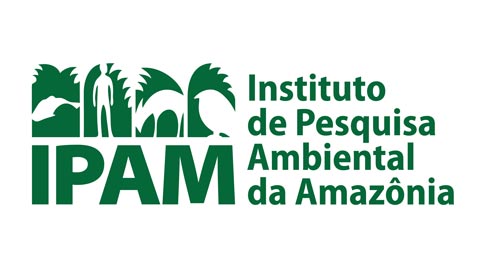 IPAM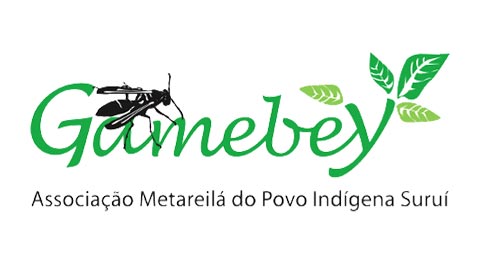 Metareila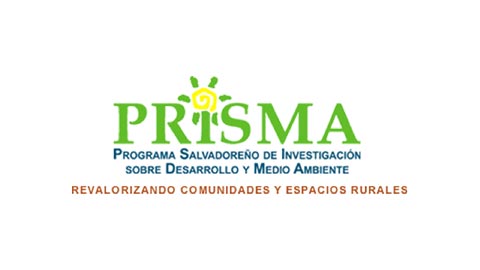 PRISMA
ProNatura-Sur