Acre is a small state by Brazilian Amazon standards, at "only" 152 thousand km2, but has a rich history of progress towards sustainable development. Nearly half of its 758,786 residents live in the capital city, Rio Branco. The major extractive industries are timber, rubber, and Brazil nuts, although the state also has thriving fisheries, a vigorous cattle industry and a large smallholder agricultural sector.
Acre is a special focus of Earth Innovation because of its State System of Incentives for Environmental Services (SISA, Law 2.308/2010), through which it is currently implementing the world's most advanced jurisdiction-wide REDD system. The steps that Acre's government has taken towards lowering deforestation rates while growing the economy, with 88% of the native forest still standing are important, but fragile.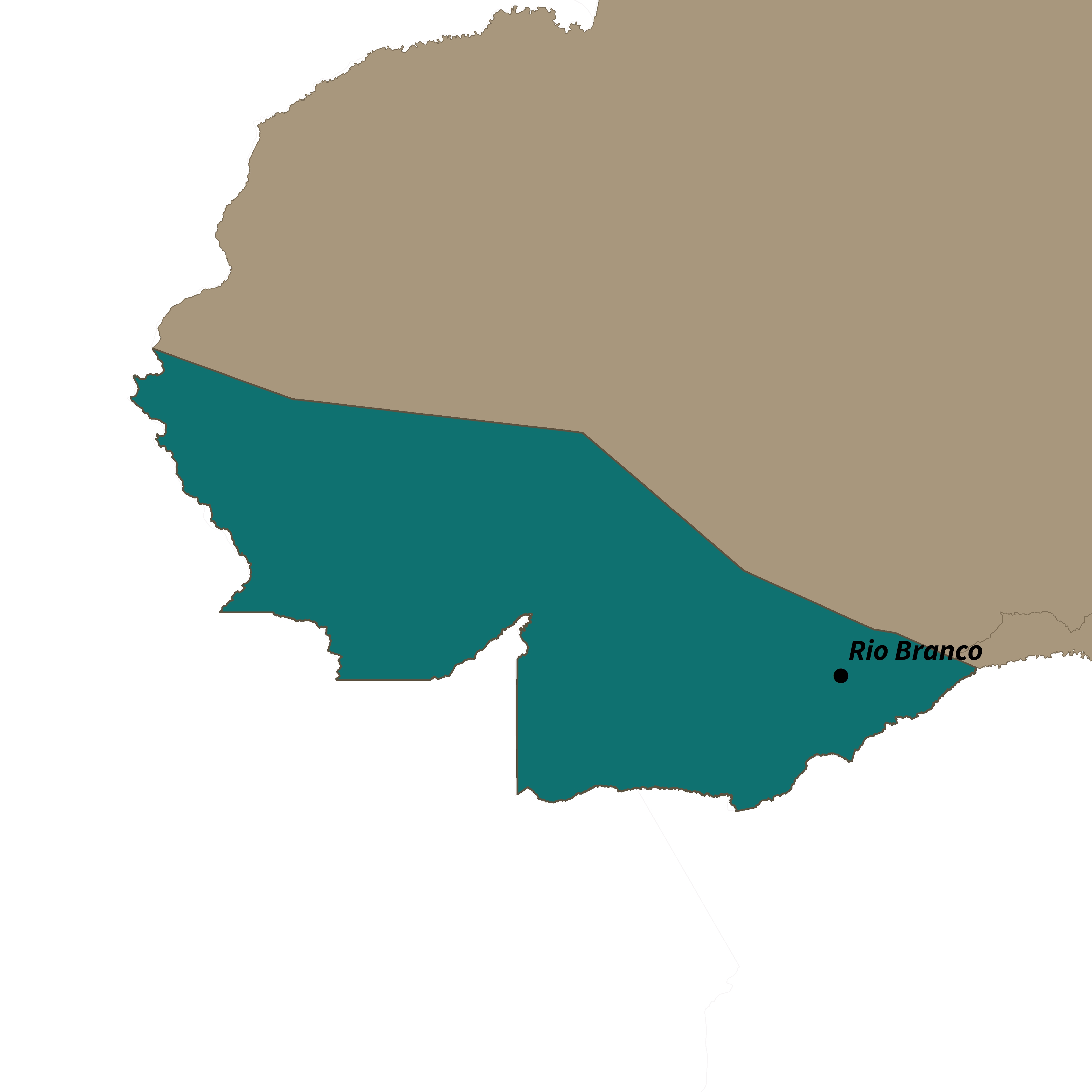 Strategy
Earth Innovation's Acre strategy is centered on supporting the state's transition to sustainable rural development, with SISA providing the legal and programmatic framework. In this capacity, we are helping bring businesses and investors into Acre's SISA programs, we provide technical assistance as the State as it seeks to certify its program and better monitor deforestation and carbon emissions.
We serve on the State's Scientific Committee and we are supporting the development of a state-wide low-deforestation beef sector. Acre's new all-weather highway connecting it to the Pacific Coast, across the Andes, opens up new market opportunities, that we are evaluating. Acre is part of the Governor's Climate and Forests Task Force (GCF), a group of 22 sub-national states that are working together to promote jurisdictional REDD schemes. Earth Innovation's work in Acre is primarily conducted through our Sustainable Tropics Alliance and our Forests, Farms, and Finance Initiative.
88% of Acre is covered in forest, which still contain several un-contacted tribes.

Acre has an innovative large-scale program of REDD benefits for indigenous people and communities.

Acre is now connected by all-weather highway to the Pacific coast through the "Inter-Oceanic" Highway.
Publications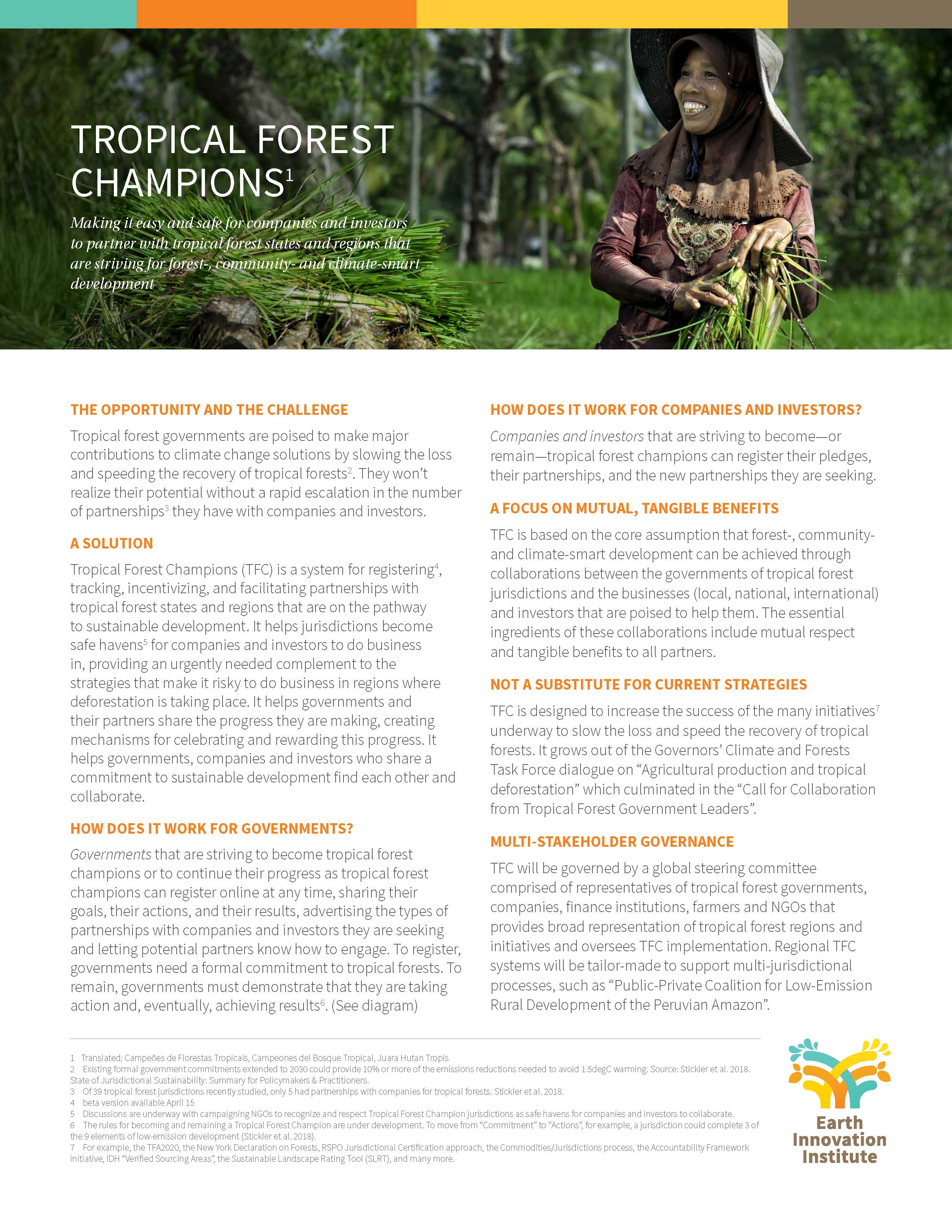 Tropical Forest Champions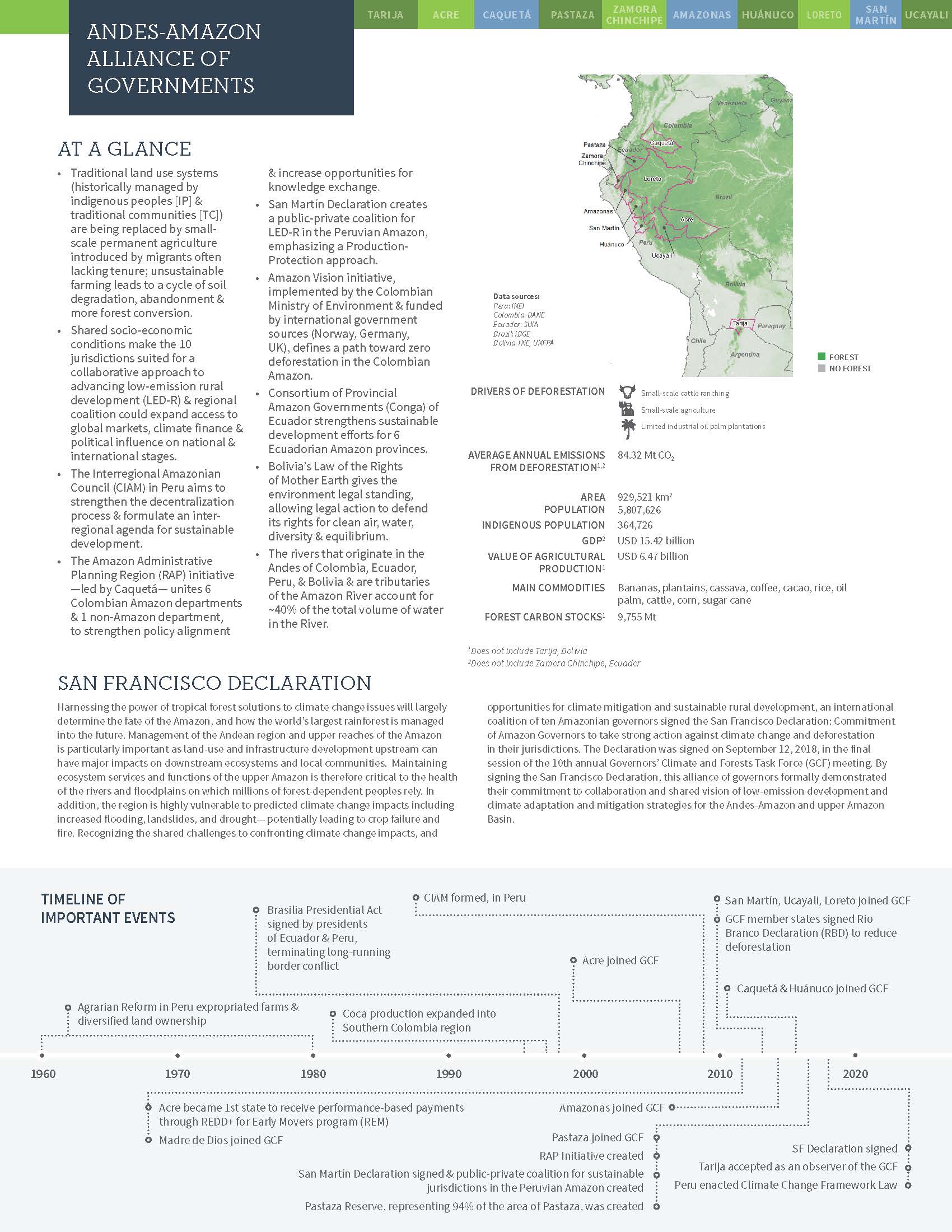 Andes-Amazon Alliance of Governments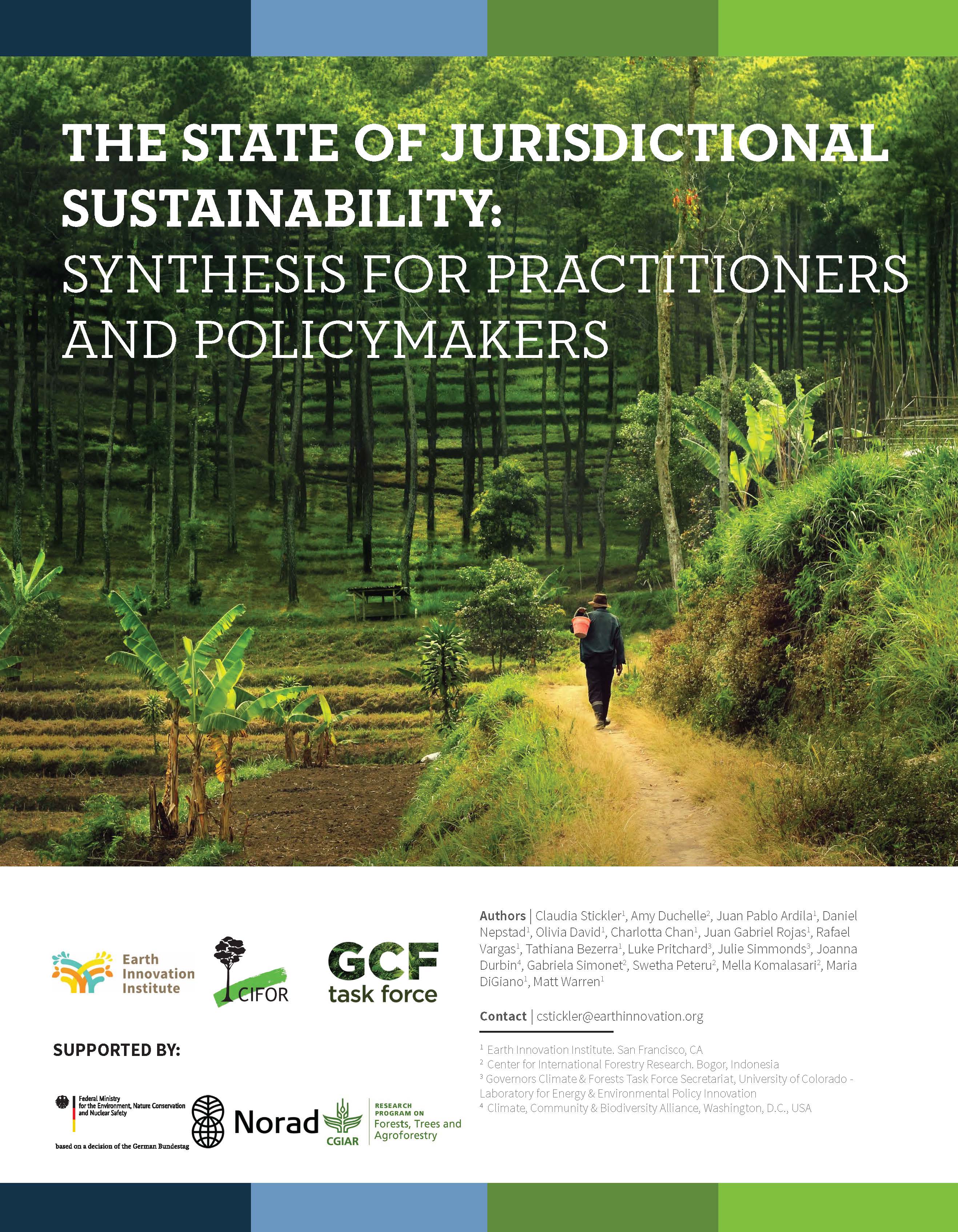 The State of Jurisdictional Sustainability: Synthesis for Practitioners and Policymakers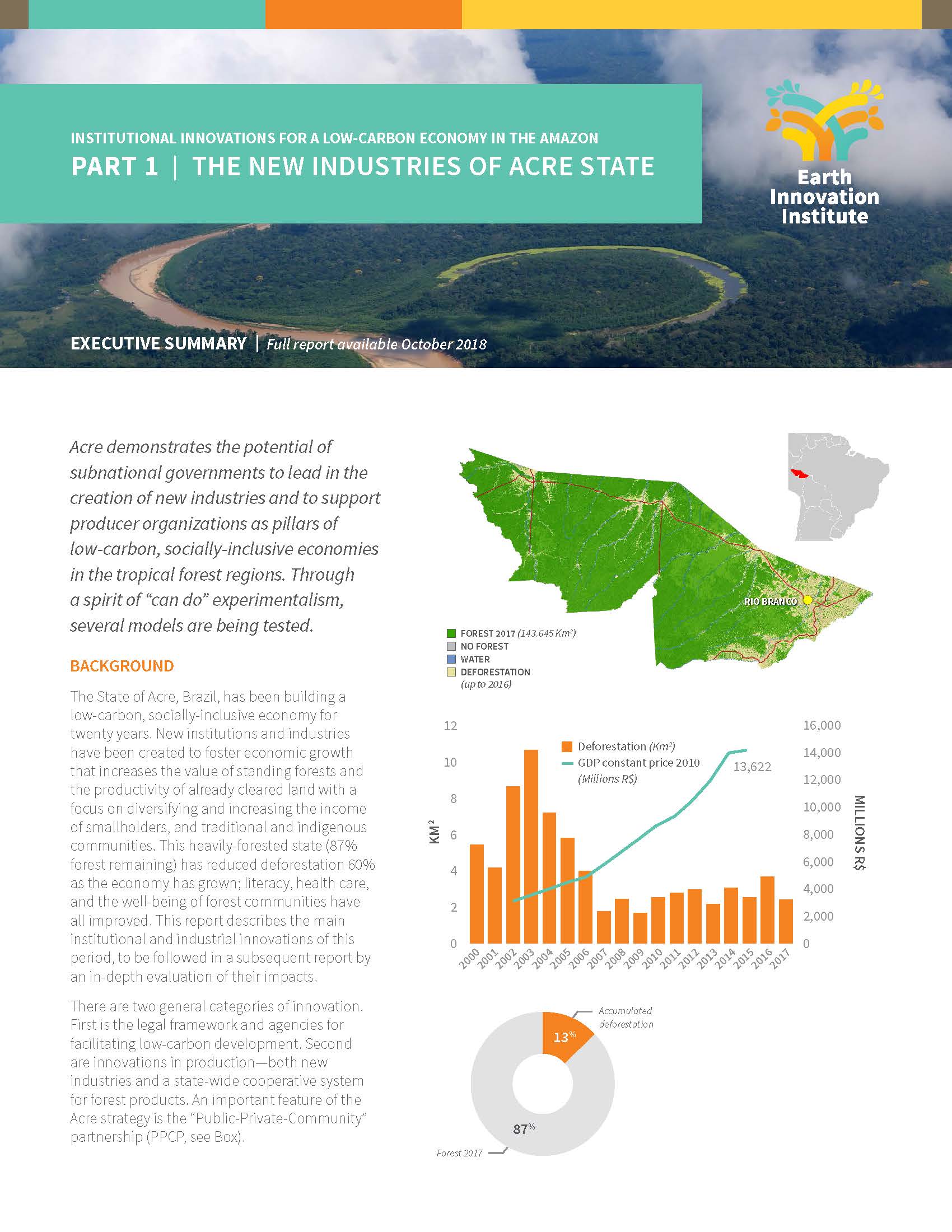 Part I: The New Industries of Acre State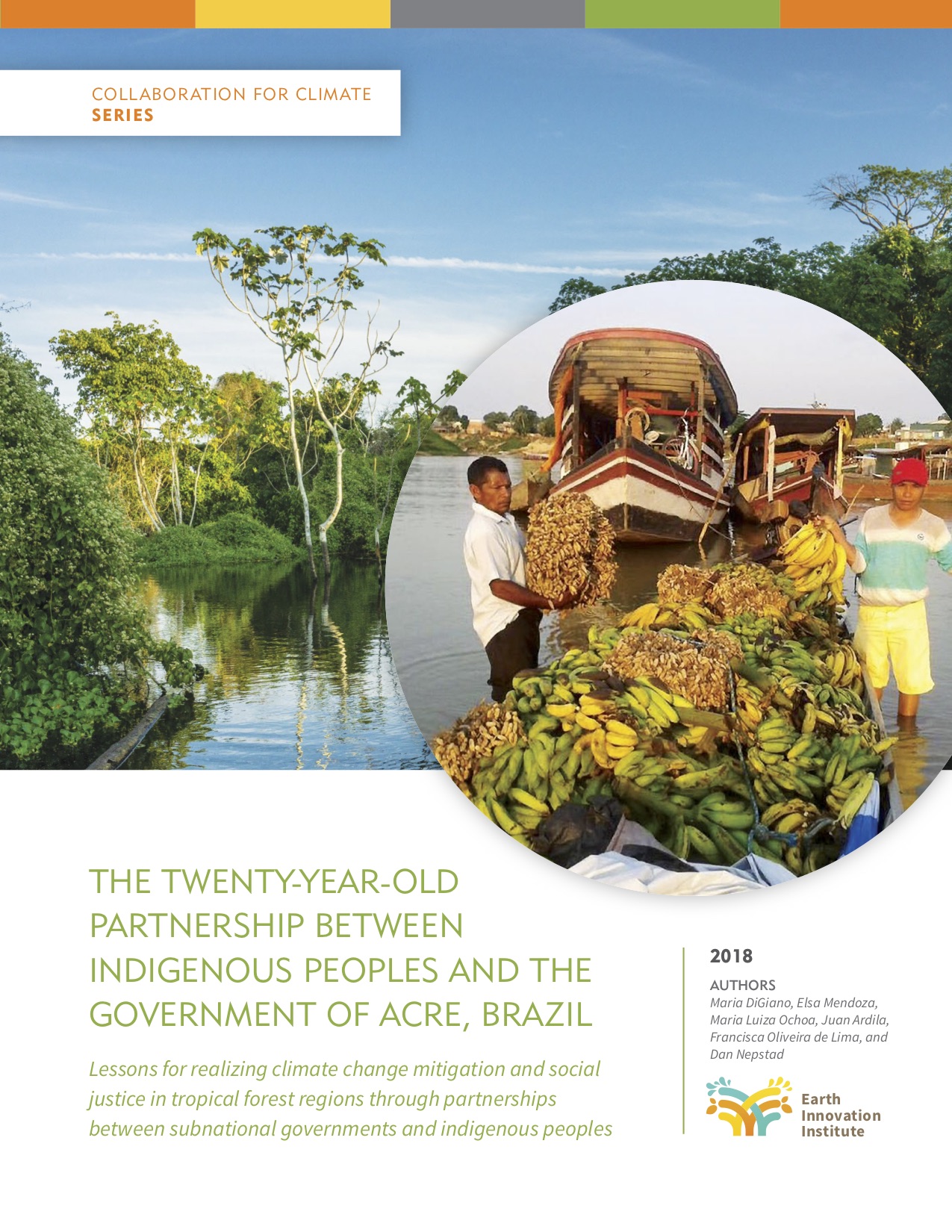 The Twenty-Year-Old Partnership Between Indigenous Peoples and the Government of Acre, Brazil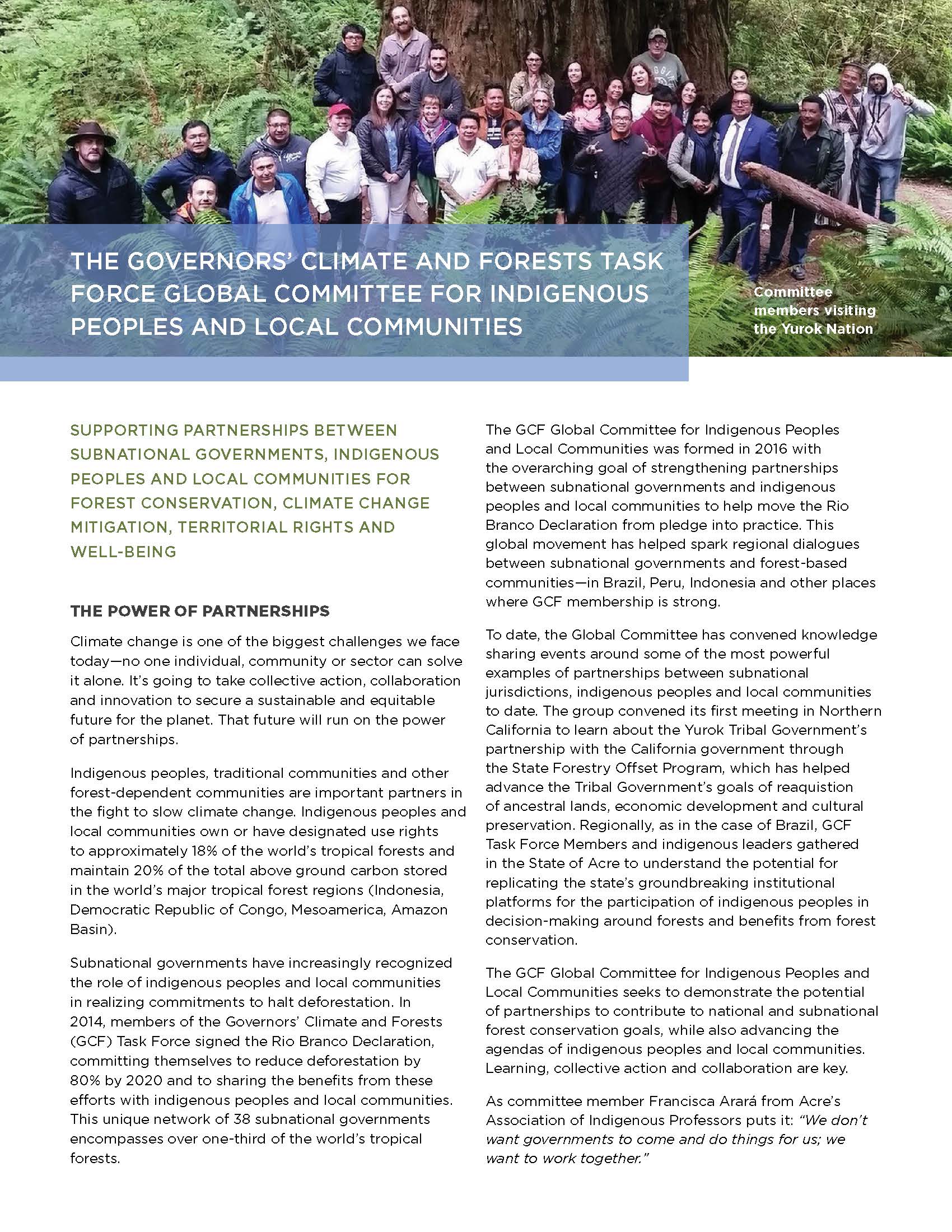 The Governors' Climate and Forests Task Force Global Committee for Indigenous Peoples & Local Communities
Partners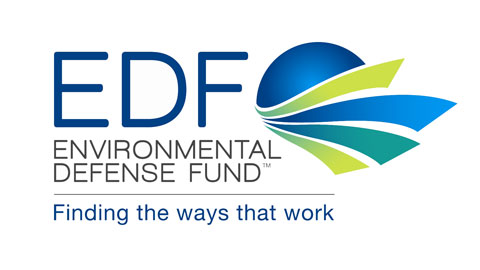 EDF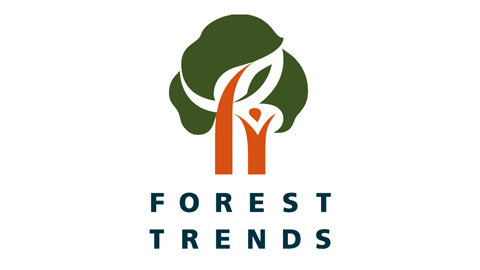 Forest Trends
GCF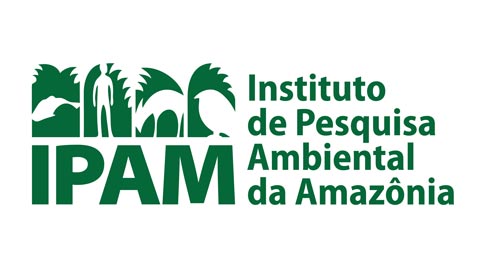 IPAM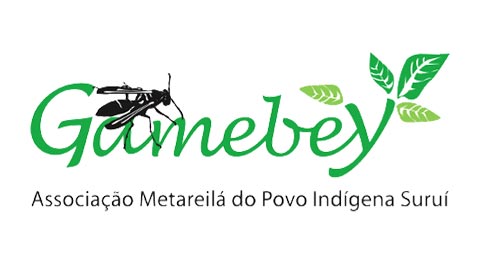 Metareila