Mato Grosso is the third largest state in Brazil, with an area of 903 thousand km2. It is also the biggest agricultural producer, even though sixty percent of its native forests and woodlands are still standing. Mato Grosso has a small population (3 million), enormous cattle ranches and soy farms, and is the largest producer of soybeans in Brazil, with 11.7 million tons in 2006. It also has the country's largest cattle herd, with 28.7 million head.
The expansion of cattle ranching and soybean cultivation into Mato Grosso's Amazon forest is the main driver of deforestation. Beginning in 2005, the state has reduced its deforestation more than 80%, and is responsible for more than half of Brazil's 70% reduction of deforestation in the Amazon region. This progress is a major victory for Amazon conservation efforts, and an important example for tropical regions around the world hoping to achieve similar reductions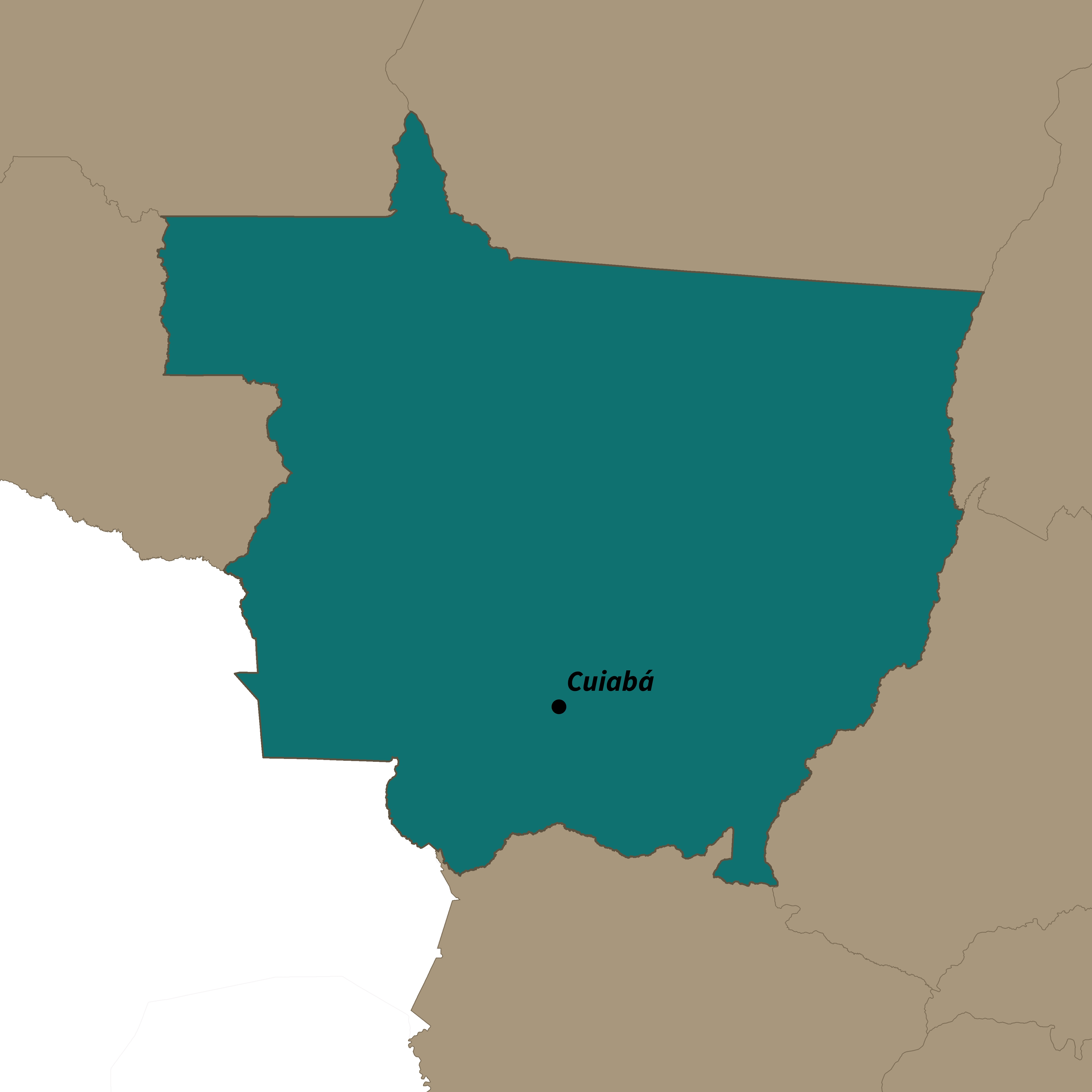 Strategy
Mato Grosso represents one of the world's best opportunities to greatly reduce carbon emissions and deforestation while increasing food production. With strong relationships with both the state government agencies and the organizations of livestock and soy sectors, this State is the initial target of our "Territorial Performance System" strategy.
We are supporting the state-wide transition to sustainable development by unifying what are currently a broad array of processes and interventions operating at different scales and with different metrics of success. Once the milestones of success for measuring the transition to sustainable development are agreed upon, then financial and regulatory incentives will be needed to support progress towards these milestones.
Measurement of this progress requires a credible, transparent monitoring platform that aggregates information on deforestation, production, legal compliance, and other measures of success. This "territorial" or "jurisdictional" approach seeks to bring together the worlds of sustainable supply chains, REDD, and domestic policies to achieve large-scale, sustainable development.
Mato Grosso is the largest producer of soybeans in Brazil.

Mato Grosso is the largest cattle producer in Brazil.

In 2013 Mato Grosso's deforestation rate was 85% lower than the average rate between 1996-2005.
Publications
The Rio Branco Declaration: Assessing Progress Toward a Near-Term Voluntary Deforestation Reduction Target in Subnational Jurisdictions Across the Tropics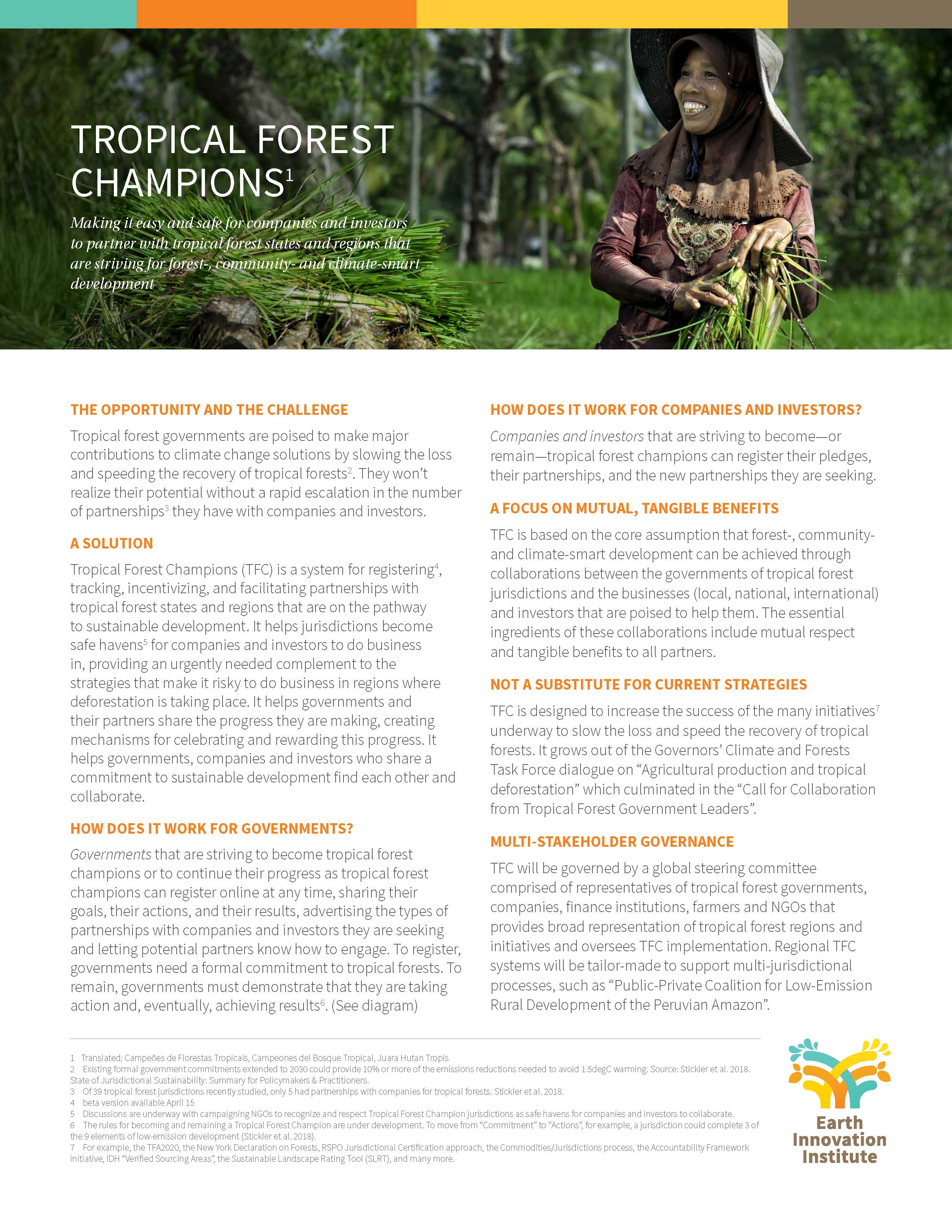 Tropical Forest Champions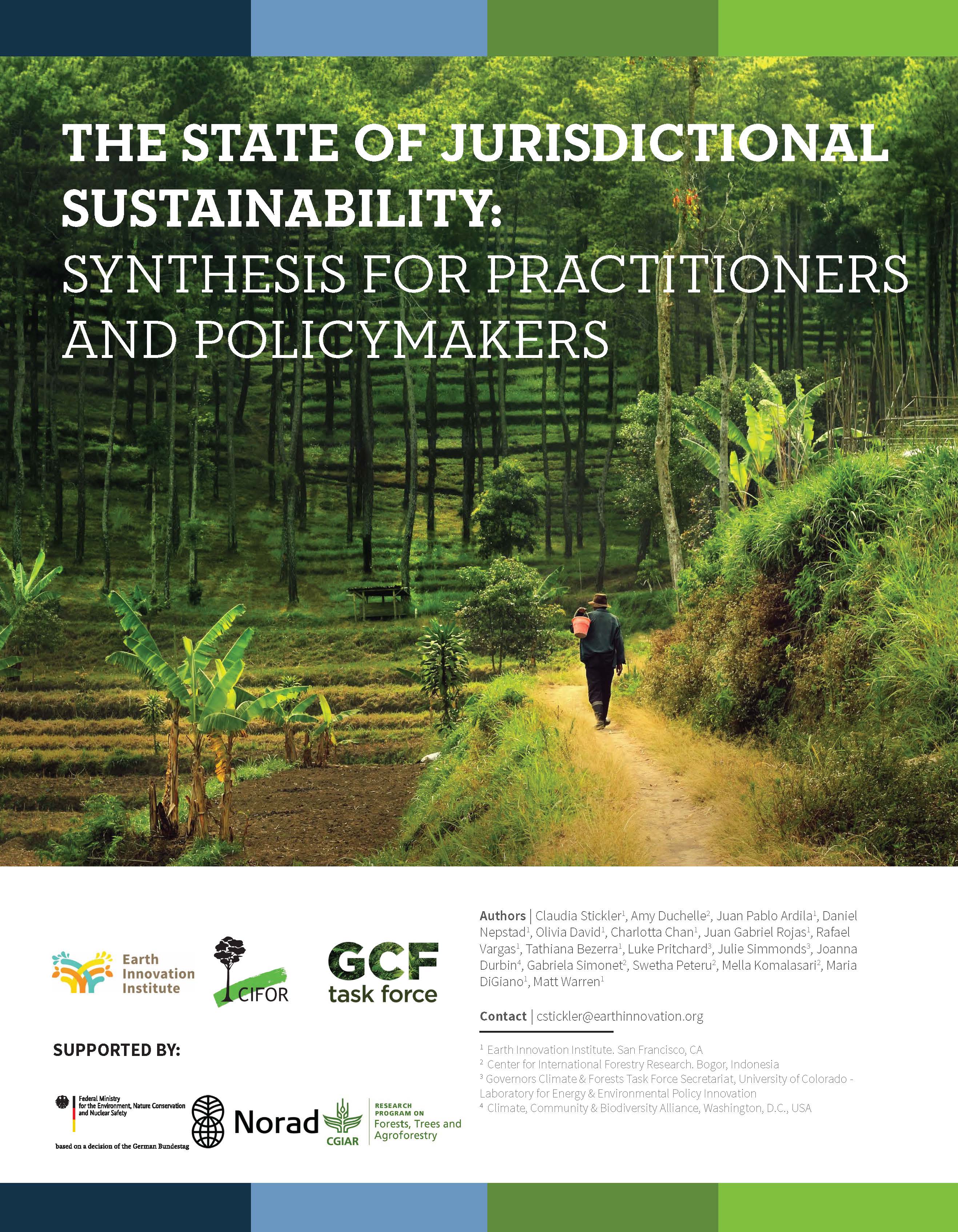 The State of Jurisdictional Sustainability: Synthesis for Practitioners and Policymakers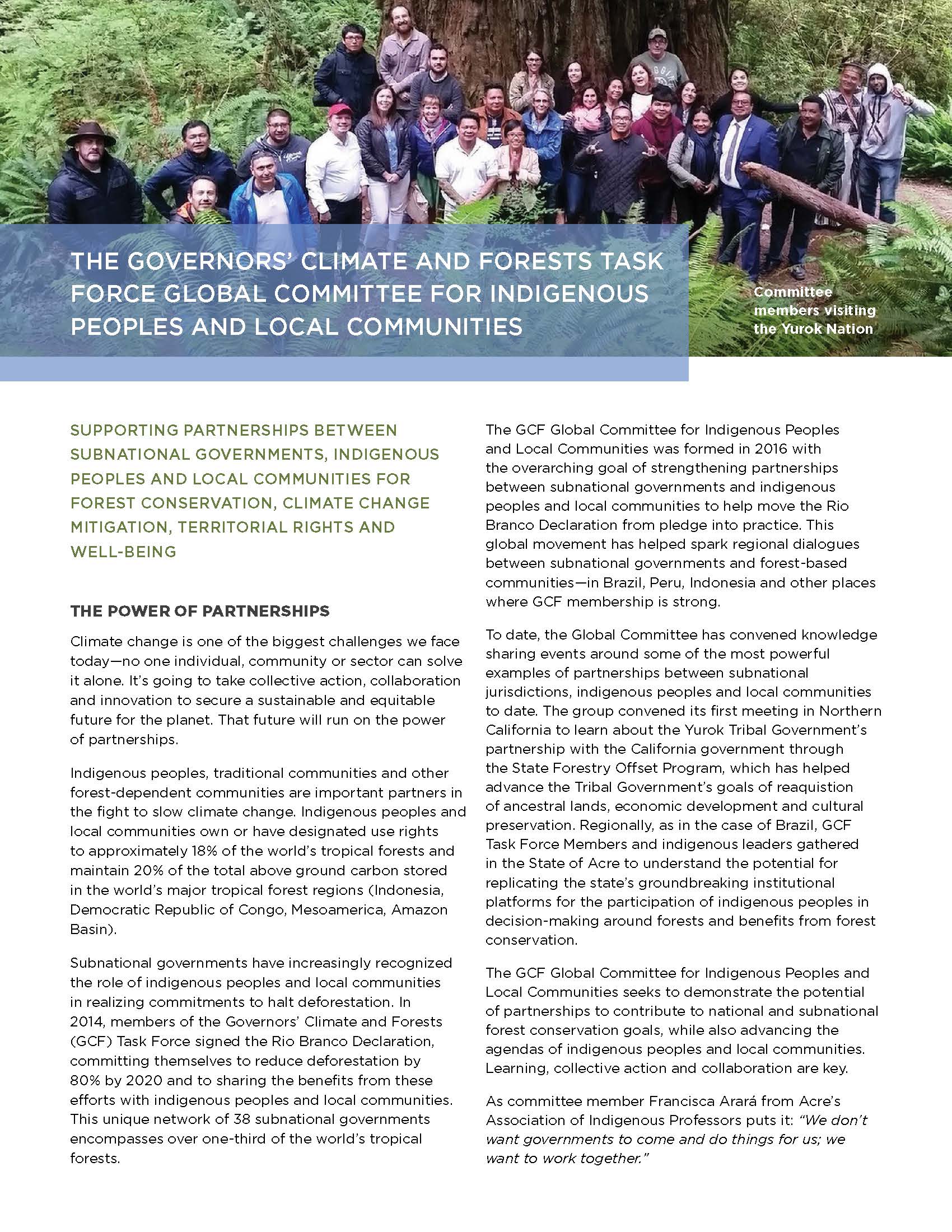 The Governors' Climate and Forests Task Force Global Committee for Indigenous Peoples & Local Communities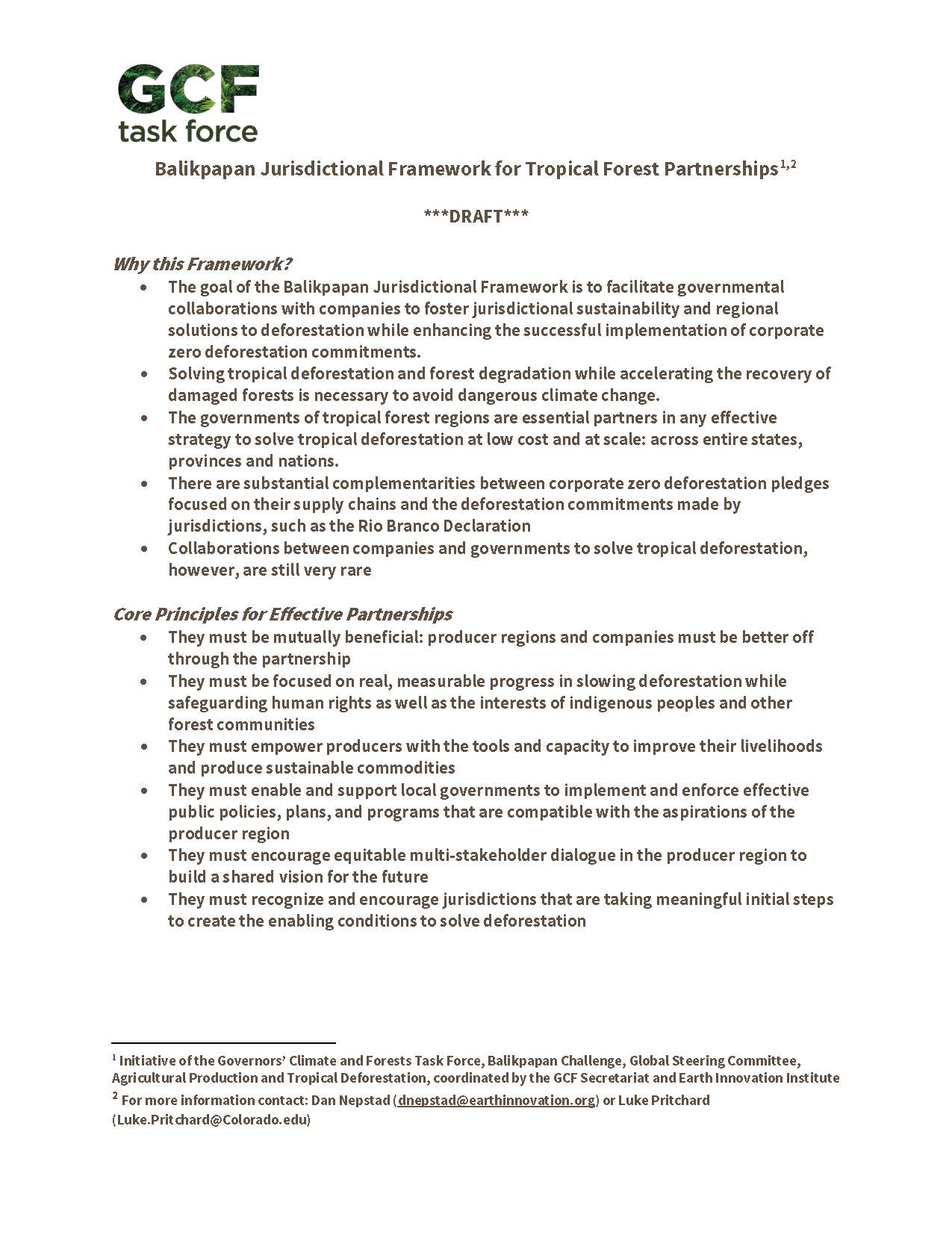 Balikpapan Jurisdictional Framework for Tropical Forest Partnerships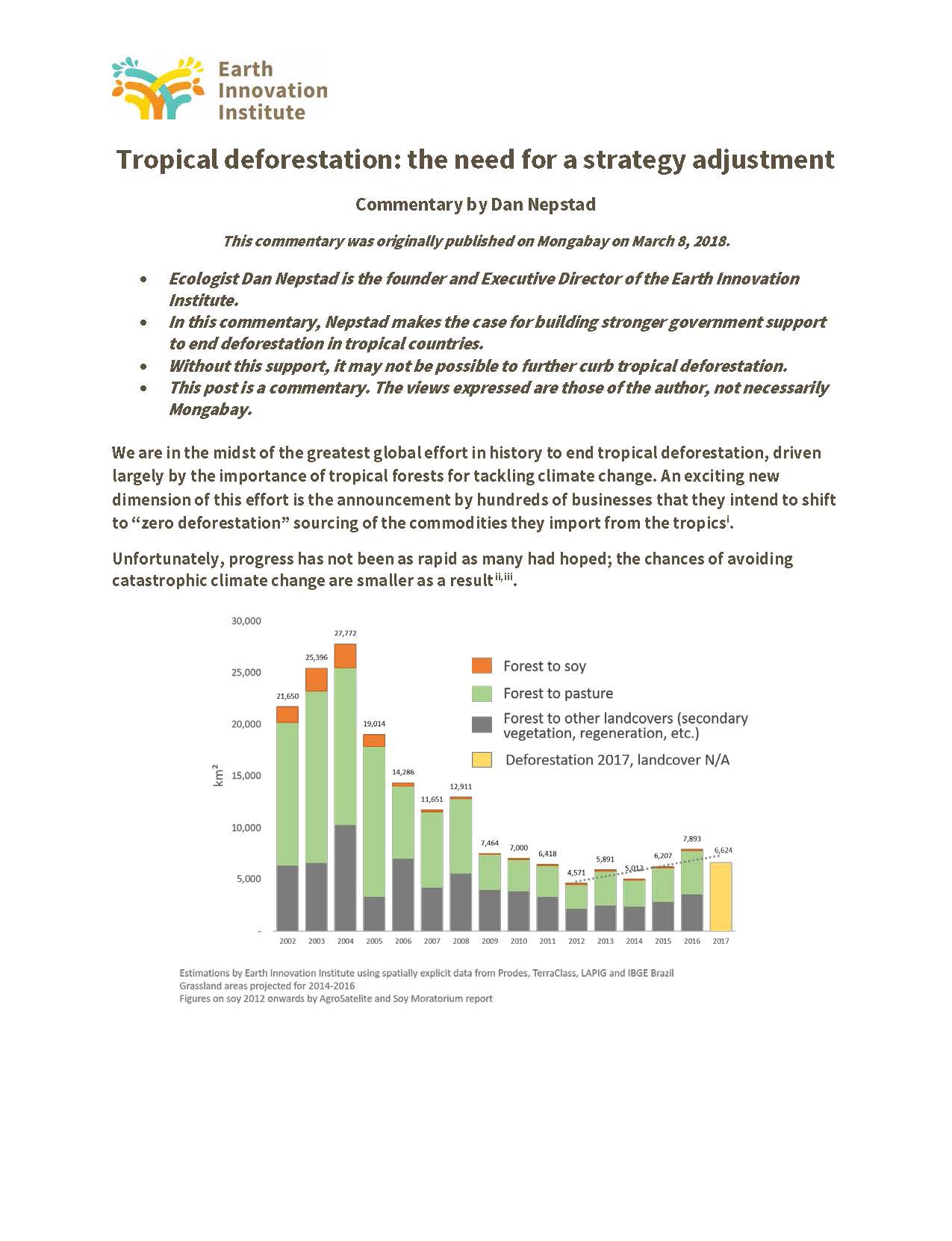 Tropical deforestation: the need for a strategy adjustment
Partners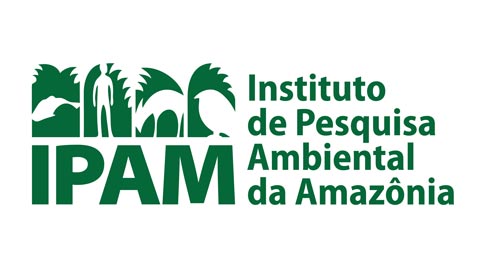 IPAM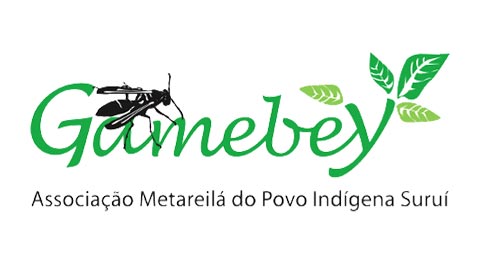 Metareila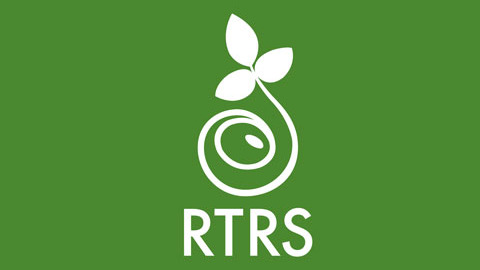 RTRS