Colombia is at an historical crossroads. In the last ten years, Colombia has emerged as one of the most important economic centers in Latin America, with burgeoning agriculture and livestock sectors and free trade agreements, Colombia is poised to become a global leader in producing food and fuel. However, the expansion of these sectors, together with mining and oil activities and a national plan focused on economic growth and job creation, threaten Colombia's still extensive areas of natural ecosystems, while some local populations are still being affected by internal conflict, poverty and lack of basic services.
Ongoing efforts to slow deforestation rates, a commitment to end deforestation in the Amazon by 2020, and initiatives such as the Colombian Strategy for Low Carbon Development and the Amazon Vision Program signal Colombia's potential to become a leader in slowing greenhouse gas emissions and conserving biodiversity while promoting sustainable supply chains of commodities or alternative biodiversity-based products.
In this context, the palm oil, sugarcane, biofuel, beef, and forest sectors hold great promise for sustainably increasing production and improving the well-being of rural populations.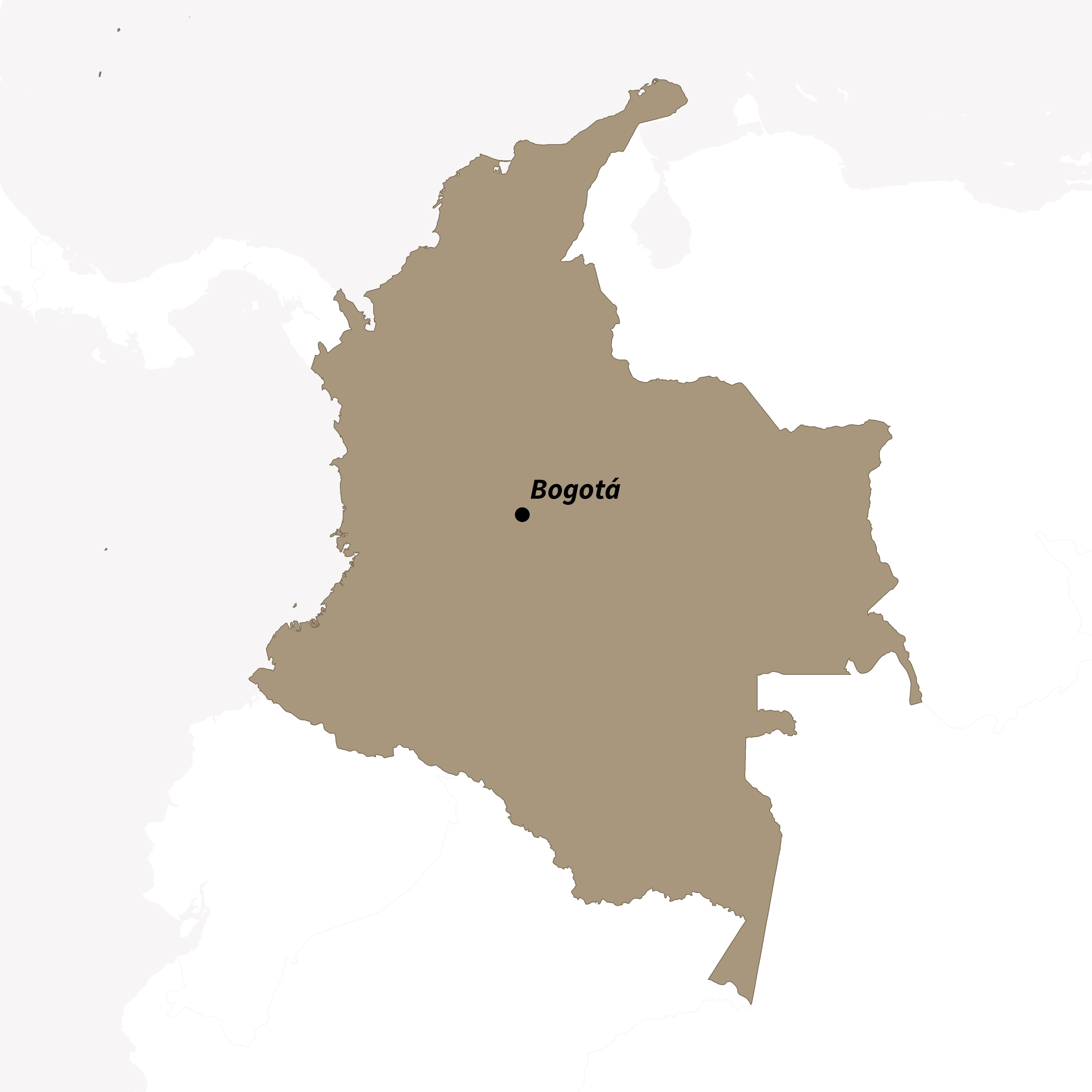 Despite covering less than 1% of the planet's surface, Colombia is home to more than 10% of the world's plant and animal species.

Forests cover around 52% of the Colombian territory (60 million hectares); 67% of these forests are located in the Amazon region.

Deforestation in the Amazon and Andes regions comprised three-quarters of all deforestation in Colombia from 2011 to 2012.
Strategy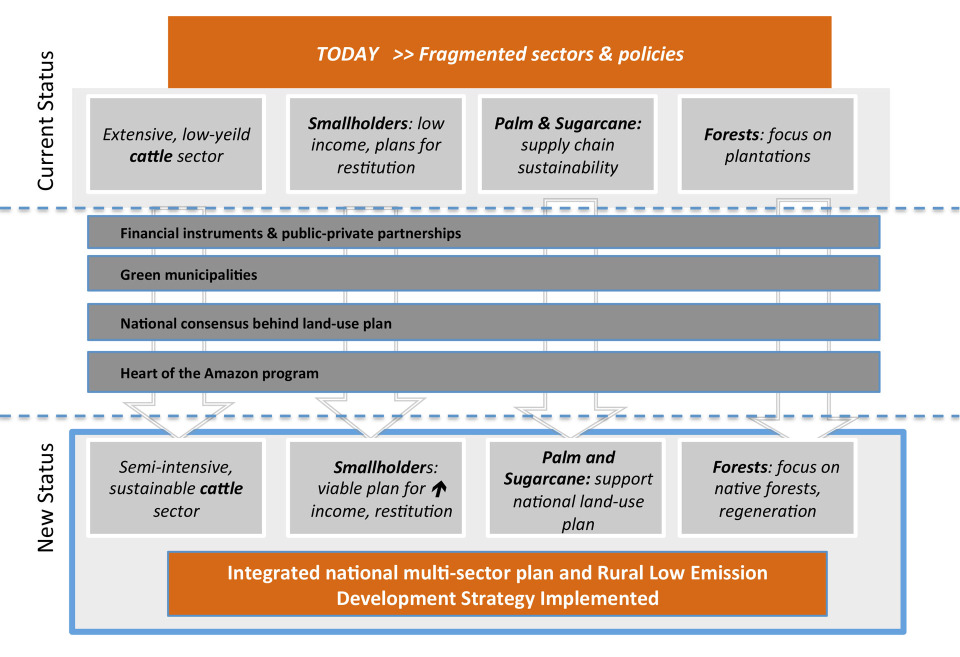 Earth Innovation Institute works with a cross-section of stakeholders and partners in Colombia to support Colombia's transition to sustainable, low-deforestation agricultural expansion. The principal goal of Earth Innovation Institute's engagement is to support existing efforts and capacities within Colombia in order to help it fulfill its potential to be a global leader in sustainable farming and livestock production, climate change mitigation, and forest management. As a new organization to Colombia, Earth Innovation Institute's early activities include:
 a mapping of initiatives that are promoting rural development and sustainable production systems;
 an analysis of opportunities for promoting sustainable commodities supply chains while reducing rates of deforestation;
 the identification of potential incentives, policies and financial mechanisms that could be applied to promote low-carbon development strategies; and
 the development of proposals for relevant supply chain interventions and governance approaches that could contribute to national strategies and plans, such as the Amazon Vision Program.

Publications
The Rio Branco Declaration: Assessing Progress Toward a Near-Term Voluntary Deforestation Reduction Target in Subnational Jurisdictions Across the Tropics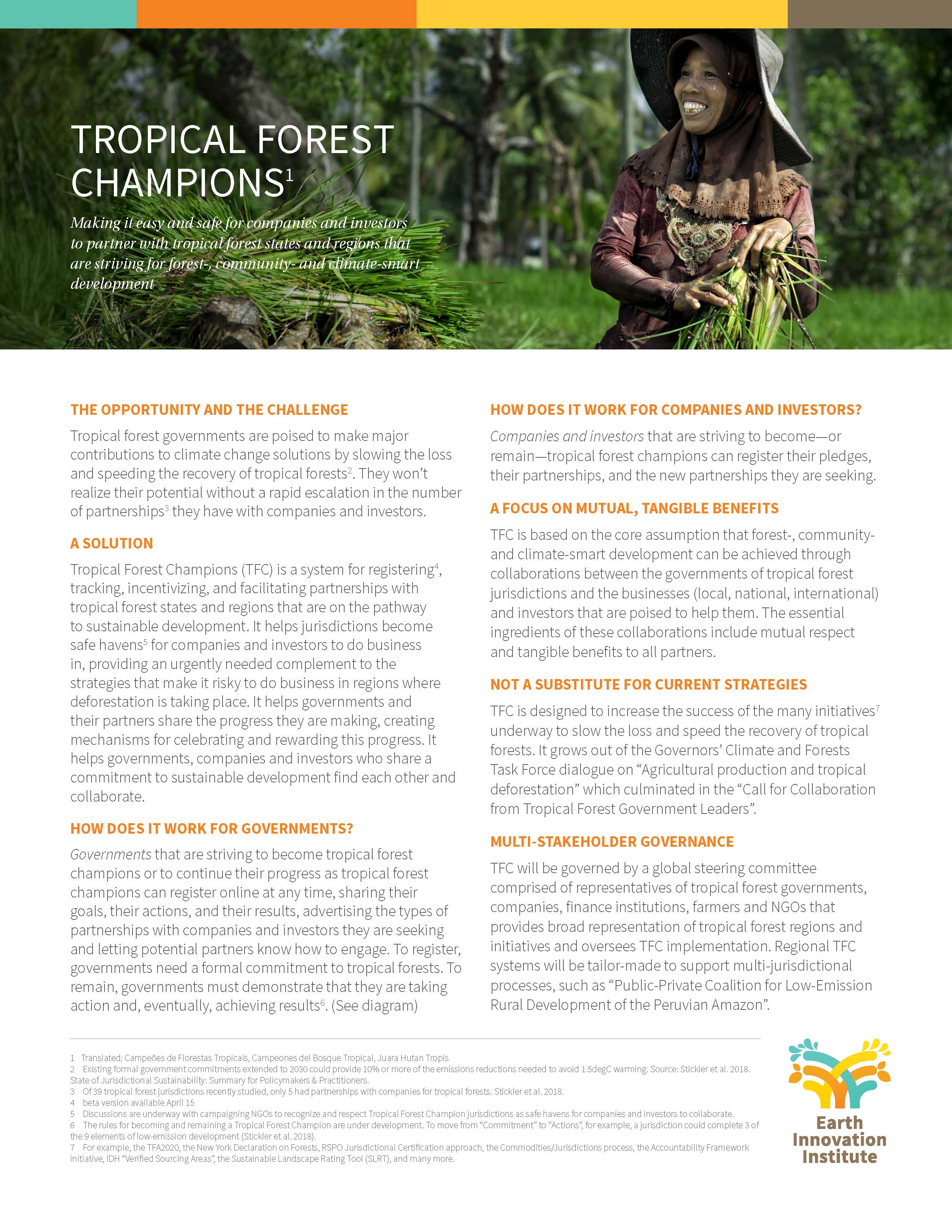 Tropical Forest Champions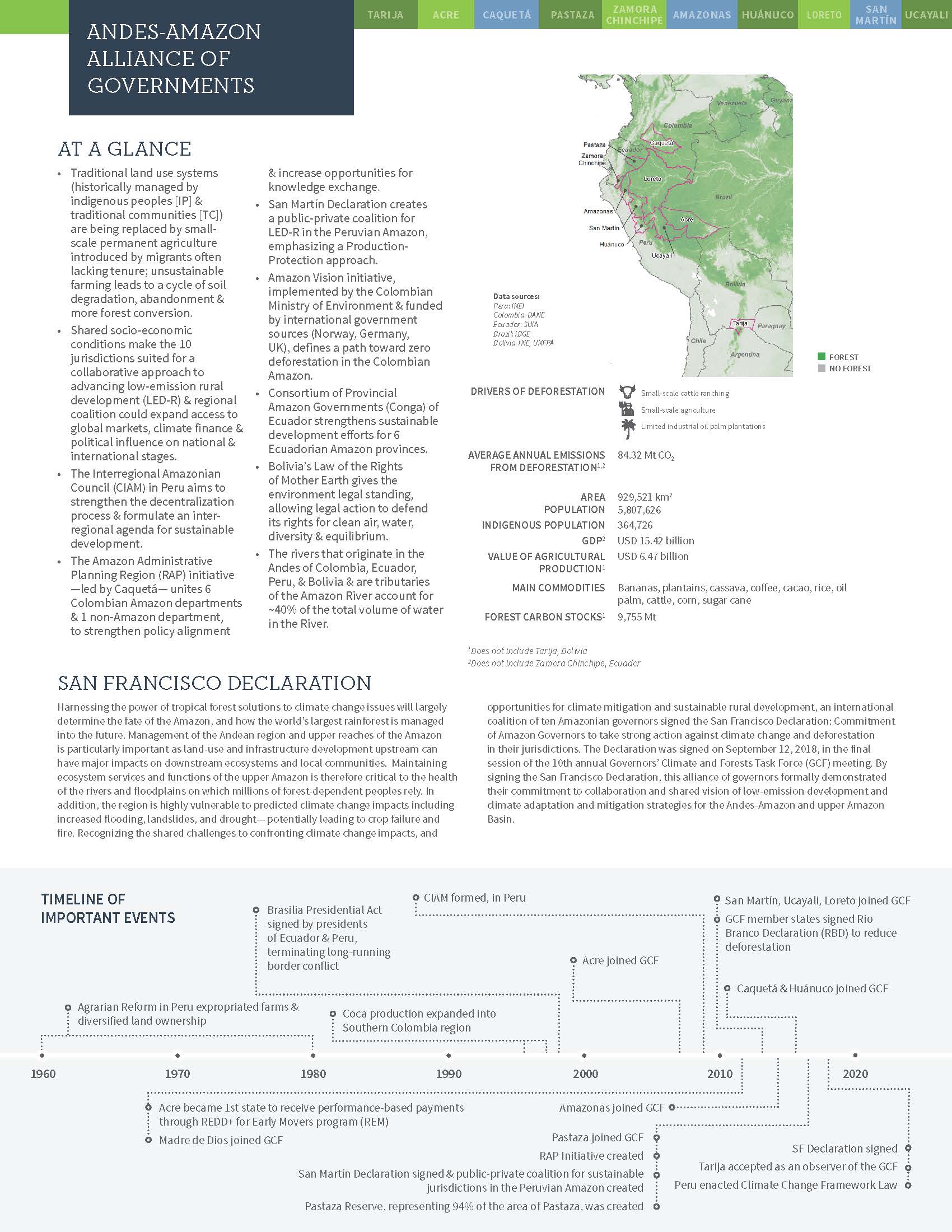 Andes-Amazon Alliance of Governments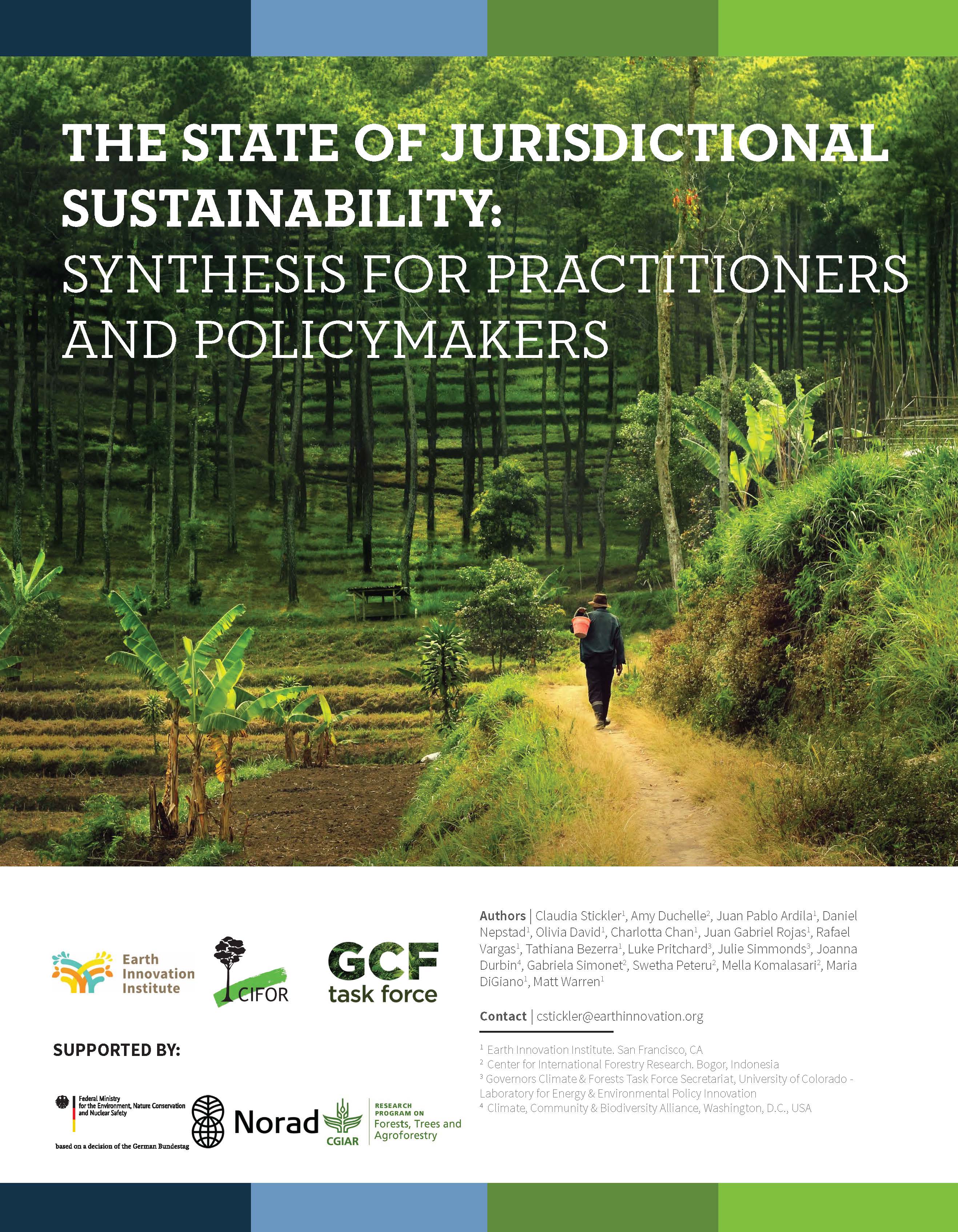 The State of Jurisdictional Sustainability: Synthesis for Practitioners and Policymakers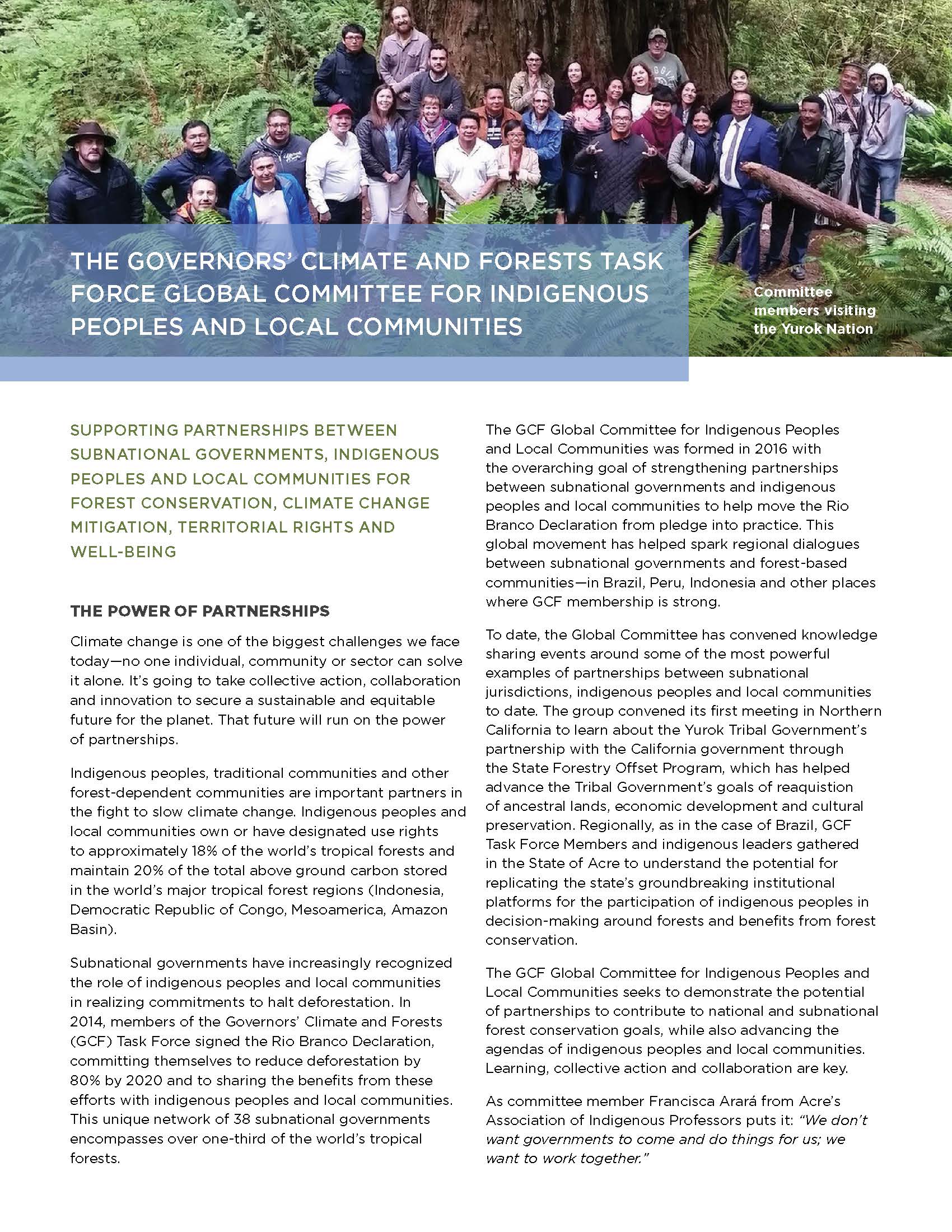 The Governors' Climate and Forests Task Force Global Committee for Indigenous Peoples & Local Communities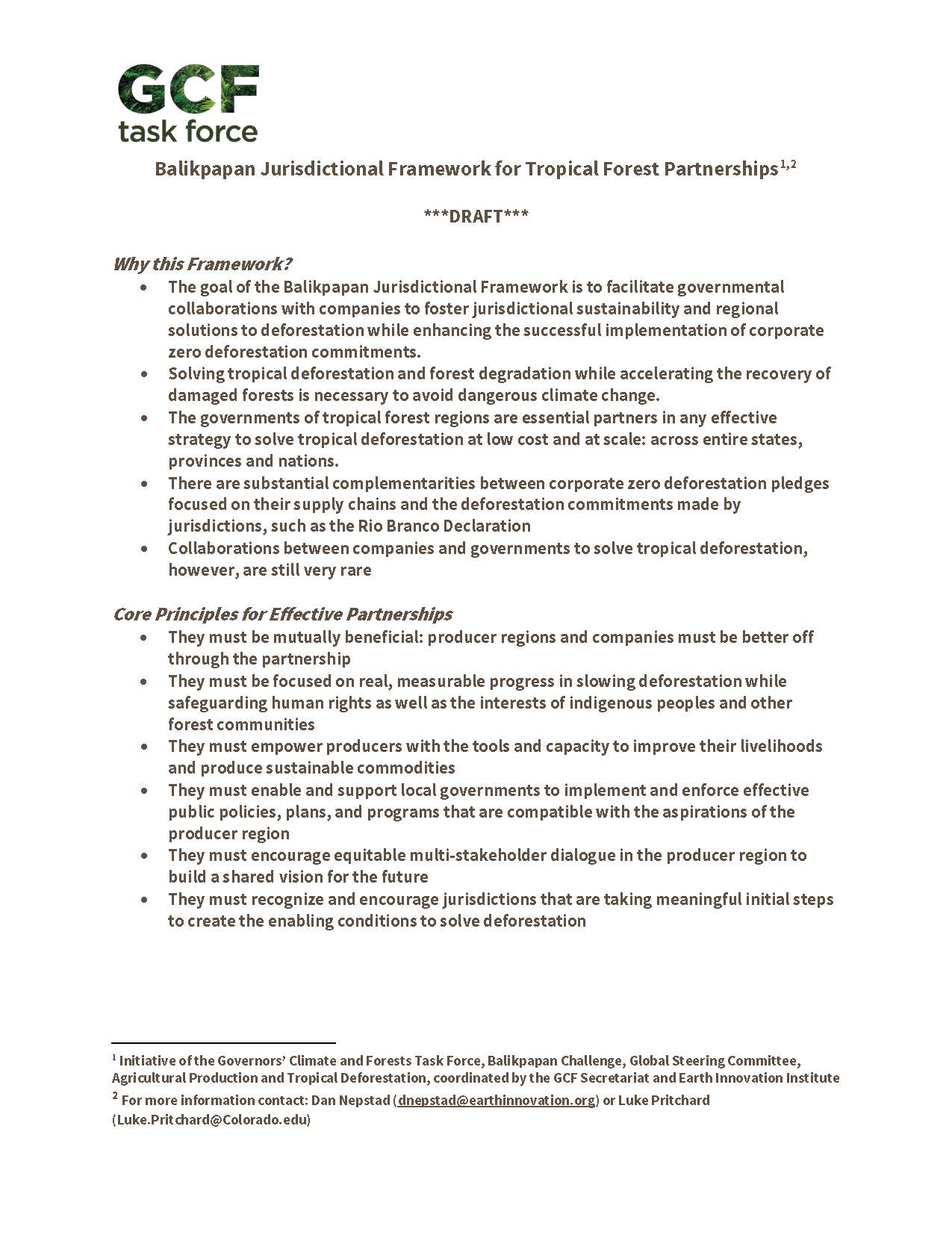 Balikpapan Jurisdictional Framework for Tropical Forest Partnerships
Partners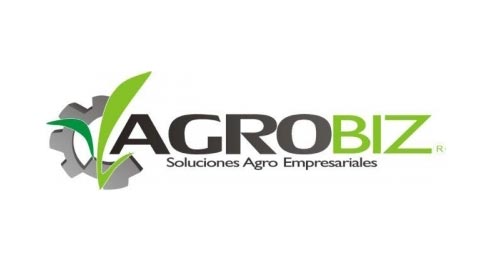 Agrobiz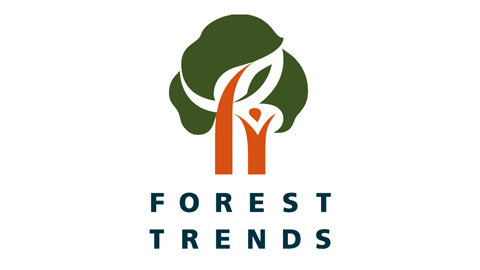 Forest Trends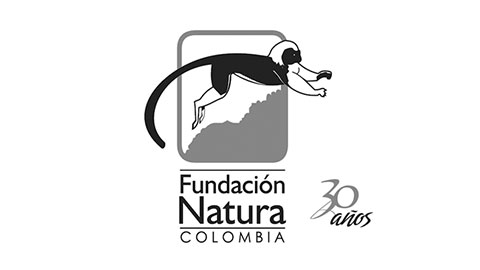 Fundación Natura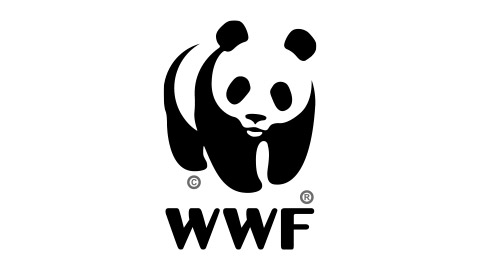 WWF