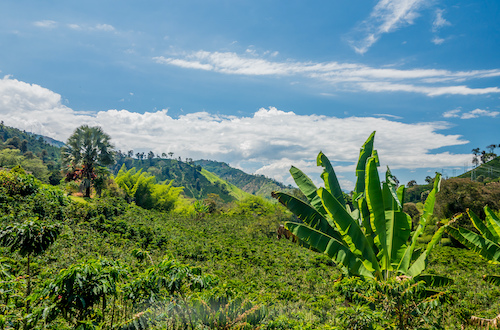 Caquetá, Colombia Prepares to Host the GCF Annual Meeting
On September 10th 2018, the Governor of Colombia's Caquetá Department, Álvaro Pacheco, was elected as the new president of the Governors' Climate and Forests Task Force (GCF), and Florencia was chosen as the host city for its Annual Meeting this coming May. As preparations for this influential event get underway, Earth Innovation Institute is supporting the GCF and regional stakeholders in their efforts towards jurisdictional sustainability.
During a workshop from January 28th-31st, EII met with representatives from the Technical Secretariat to the GCF and various stakeholders in Caquetá to build the agenda for the Annual Meeting, focusing on four strategic pillars for Low-Emission Rural: a) LED-R strategy design, b) Productive and Functional Landscape Restoration, c) Territorial Planning for LED-R, and d) Strengthening value chains for low-emission agricultural systems and forest biodiversity.
EII is honored to be working with regional non-profits, public agencies, and Governor Pacheco, whose leadership on subnational sustainability has awarded him the recognition of hosting the 38 governments of the GCF.