EII Celebrates Adoption of California's Tropical Forest Standard
SACRAMENTO, Ca. – Earth Innovation Institute applauds the California Air Resources Board's endorsement of the California Tropical Forest Standard. The move sends a strong signal that California and the world support efforts in tropical regions to keep their forests standing.
"The Tropical Forest Standard gives California its best chance to combat fires and deforestation," said EII Executive Director Dan Nepstad.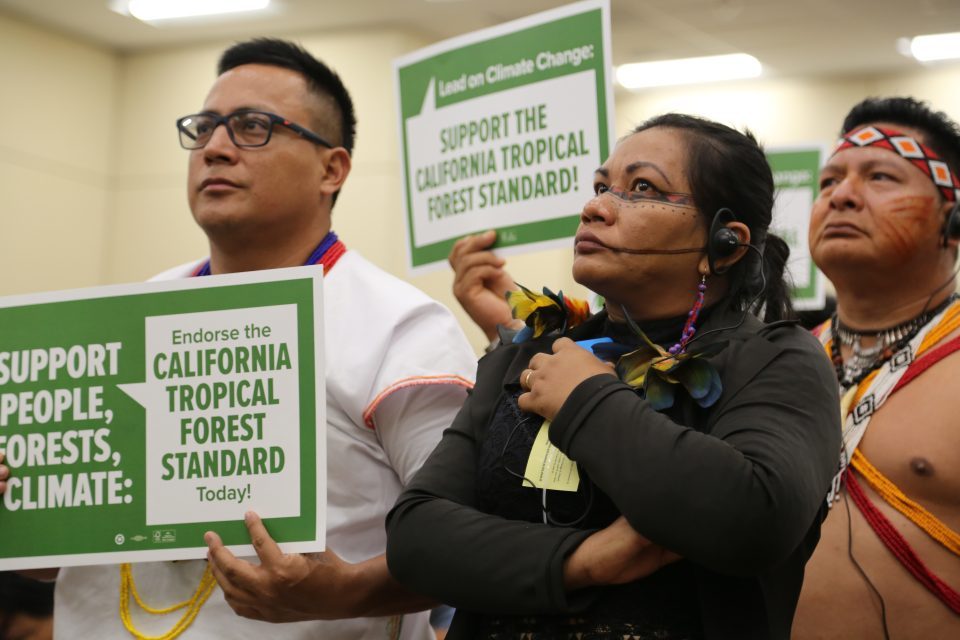 The decision was announced at a public hearing Thursday in Sacramento. The culmination of over a decade of research and policy formulation, it positions California as a leader in protecting the world's tropical forests, which play a critical role in slowing or reversing global warming.
"California is leading the world on environmental policy yet again, this time by helping protect tropical forests in order to combat climate change," said EII Chief Economist Jonah Busch.
Adoption of the Standard comes as fires continue to burn across Brazil and Indonesia, driven by rising rates of deforestation and, in the case of Brazil a rollback in environmental policies. The fires and the subsequent global outcry underscore the importance of measures that support efforts to reverse this trend.
"Too many tropical forests are going up in smoke because the world pays more for beef and soy than for forests' climate value," Busch added. "Today's passage of the California Tropical Forest Standard is a huge step toward tipping the economic scales to keep forests standing."
An open letter in support of the Standard put out by EII prior to Thursday's hearing garnered signatures from 118 leading climate scientists, including 10 lead authors of the Intergovernmental Panel on Climate Change.
Monica Leal, director of EII's program in Brazil, echoed that sentiment. Speaking at Thursday's hearing, she told Board members the Standard would provide continuity for forest protection policies in regions where political conditions are in flux.
"We are at a crucial time," said Leal, noting that over some two decades regional governments in Brazil have worked to develop strategies to slow or prevent deforestation. Recognition for their efforts – which data shows has kept some 7 billion tons of CO2 out of the atmosphere to date – has been limited and slow in coming, contributing to the current hostility toward environmental policies in Brazil.
"Approval of the [Standard] will be an incentive for new state administrations to continue pursuing conservation of standing forests," stressed Leal. "The time has arrived to put in practice what the world has been working for these past two decades."