Acre's women farmers launch online delivery service in response to coronavirus lockdown
When Geovana Castelo attended an annual workshop for women farmers in the Brazilian state of Acre last month, she could not have predicted that days later the world would be turned upside down by the coronavirus. Or that a nascent idea for an online delivery service would quickly become a vital, real-life resource for her and the other attendees.
Today the first-of-its-kind operation in the state is providing fresh food to quarantined residents of Acre's capital, Rio Branco, and has become an economic lifeline for Castelo and other women producers.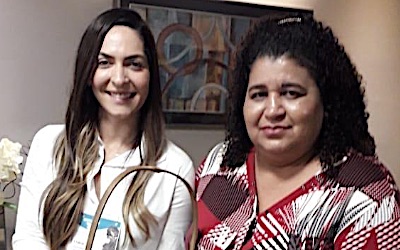 "In the first week, the service took in over 1,000 orders," said Jose Luís Gondim, head of Acre's Company for the Development of Environmental Services (CDSA). The state agency is focused on expanding the region's low-emission economy and is playing a central role in the rollout of the program.
Open-air markets are usually where many Rio Branco residents do their shopping, observed Gondim. After the state government announced social distancing measures to slow the virus' spread, these markets were abruptly closed, limiting residents' access to fresh fruits, vegetables and other food products.
The measures also cut off a critical economic artery for women farmers like Castelo who depend on sales from the markets to cover essentials like rent, food and other expenses. Their closure threatened financial ruin.
"Without the markets, production is lost, working capital is lost, and consequently these farmers lose all their investment," explained Elsa Mendoza, leader of the Acre State program for EII and a long-term resident of Rio Branco.
EII helped organize the March 12-13 workshop, an annual event focused on expanding economic opportunities for women farmers in Brazil and neighboring Peru and Bolivia. EII is partnering with CDSA; Acre's State Secretariat for Industry, Science and Technology; and the State Secretariat for Urban and Regional Development to support the launch of the delivery service, which has also received technical and financial support from Acre's Office of the First Lady.
"An idea that should have had time to mature became an urgent necessity," said Ana Paula Cameli, wife of Acre Governor Gladson Cameli. "It is a pleasure to help these women, who are mostly heads of their families," she added, "even more so during this pandemic."
Women producers in rural parts of Brazil contribute close to half of all household income, according to government data. They are also a critical part of efforts to scale socially inclusive, low-emission development strategies in tropical forest regions like Acre, which in recent years has pioneered approaches to protecting standing forests while growing its economy.
Brazil had 5,717 confirmed cases of COVID-19, with 201 deaths as of April 1. The country also reported its first known case involving a member of one of Brazil's many indigenous communities.
Economies across Latin America are confronting a grim outlook as they grapple with the impact of the virus. A report from the UN's Economic Commission for Latin America and the Caribbean warns that after years of anemic growth and rising rates of inequality, countries in the region are ill-equipped to manage the looming social and economic costs of the pandemic.
Though still in its infancy, the online delivery service that Castelo and the other women launched offers a hopeful means of mitigating some of that fallout.
Just days after Acre's government put in place quarantine measures on March 17, Castelo and a group of 10 family farmers—all of them women—approached workshop organizers to press their situation and to see if they could help launch the service.
Since then sales from online orders have allowed Castelo and the other women to secure their incomes, and with orders continuing to come in, they are now considering taking on new employees.
Using social media networks, residents in Rio Branco can place orders for vegetables and fruits ranging from bananas and cucumbers to okra, sesame and papaya. Homemade sandwiches and sweets like coconut corn are also on the menu.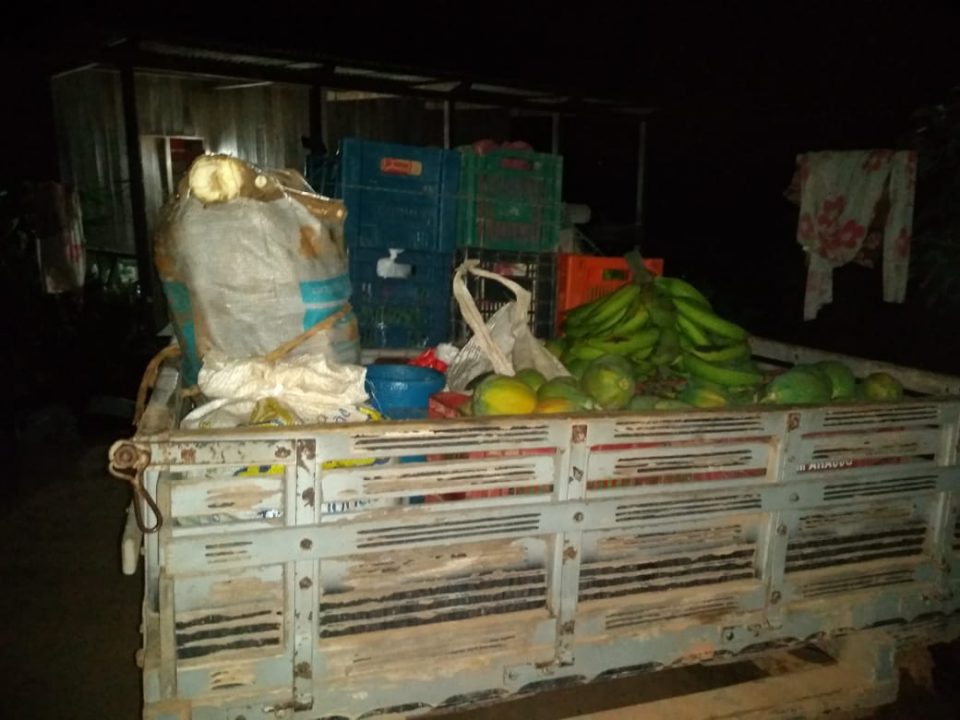 "It's simple, the customer places an order and we deliver. The only condition is that orders are placed by Thursday or Friday" to give the women enough time to prepare for weekend deliveries, said Castelo, who is part of an organic producers' association in the rural Bujari region, about 25 kilometers north of Acre's capital, Rio Branco, a city of close to half a million.
But even with the steady stream of orders, there are significant logistical challenges. Transporting goods from Bujari to Rio Branco is difficult under the best of conditions with rural roads in the region unpaved. Conditions in winter become even more treacherous as these roads turn to slush under heavy rains. For now, the women rely on horse-drawn carts to ferry their products to highways where trucks can bring them to customers in the city.
Gondim said his office and the other agencies are working on improving the overall efficiency of the service. That includes acquiring a central facility to process orders and deliveries, and the launch of an online app.
Despite the challenges, Gondim said these women have responded to the pandemic by "fundamentally changing the paradigm" for how Acre's low-emission products are bought and sold. "They have streamlined commercial relations between rural producers and consumers concerned with the quality of the food they put on the table."
That success, he added, offers a model to other tropical regions seeking to expand opportunities for producers in their low-emission sectors. And for Acre's women producers, it will likely last long after the pandemic disappears.