New report offers in-depth look at Indonesia's efforts to curb peatland fires
Destructive fires that tore through Indonesia in 2015 and again in 2019 offer a stark warning about the consequences of continued damage to the nation's expansive peatlands. New research finds a government program launched in response to the fires could help mitigate the threat of future conflagrations while also benefiting local producers.
The findings are part of a new report released Thursday by Earth Innovation Institute (EII).
Formed in 2016, Indonesia's Peat Restoration Agency (Badan Restorasi Gambut in Indonesian, or BRG) was tasked with implementing a series of interventions across seven provinces covering almost 2.5 million ha of degraded peatland. Adopting what officials called a "3R approach," the program has focused on rewetting and revegetation of degraded peatland, and the revitalization of local livelihoods through a series of regionally tailored support measures.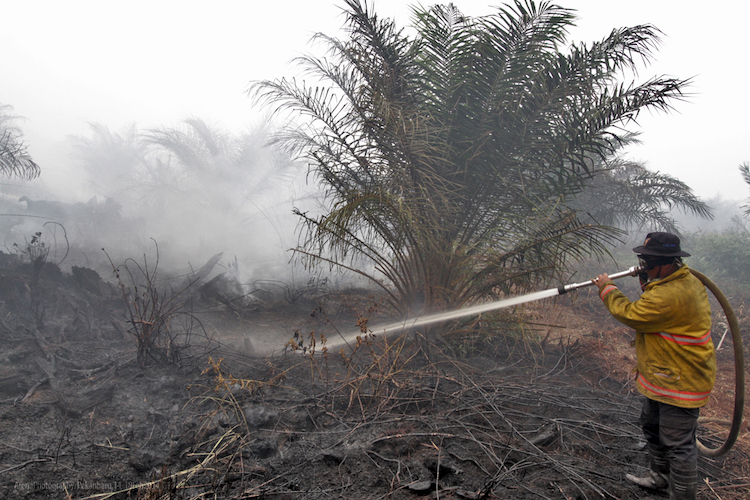 According to the report's authors, four years after its launch the BRG interventions are showing early – if hopeful – signs of success.
"We found that since the implementation of BRG's interventions, annual hotspots and burned areas in the regions included in the study have generally been lower compared to the annual hotspot average prior to the interventions, with a majority of hotspots found in deforested areas," said lead author Nindita Hapsari, a research associate with EII who is based in Indonesia. "The study also found that fire hotspot density declined more significantly in areas within close proximity of BRG's rewetting infrastructures, which indicate effectiveness of the infrastructures in reducing fires."
EII researchers examined districts in two of BRG's seven priority provinces, Pulang Pisau in Central Kalimantan and Siak in Riau. Both regions experienced extensive forest and peatland loss in recent decades, driven largely by smallholder and government-led efforts to convert land for agricultural purposes.
Oil palm and timber plantations are major drivers of peatland loss, while the disastrous 1995-96 Mega Rice project left a massive swath of fire-prone degraded peatland across much of the region. (A current government proposal to develop nearly 1 million ha of peatland for cultivation is again raising alarm bells among those worried about a repeat of the Mega Rice project.)
In Pulang Pisau, which sits on the southern edge of the island of Borneo and where nearly 70% of the province's territory is covered by peatland, BRG installed an impressive 1,650 canal blocks (used to raise water tables that can help rewet dried peatland) and 6,515 deep wells (used to extinguish surface fires) between 2016-18. In Siak, located on the central coast of Sumatra, officials installed 178 canal blocks and 202 deep wells.
BRG officials also implemented a series of support packages tailored to the unique needs of individual communities. The packages include a range of services, from support for local cattle farming to beekeeping, fisheries management and methods for land clearing that do not involve the use of fire. The report credits these measures with helping to diversify local revenue streams while decreasing pressure on local forests and peatlands.
"BRG's revitalization programs have shown great success in providing local communities with alternative, sustainable livelihoods," the authors conclude, adding "a portion of the profits generated from such programs is also channeled towards local fire prevention and control efforts."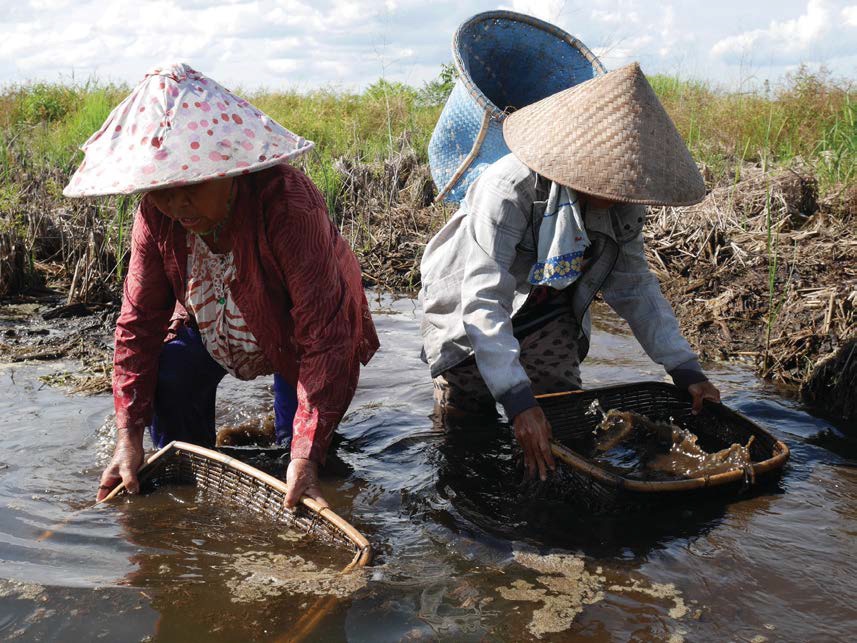 According to the report's findings, the average area burned in each region fell by half in the years following BRG's interventions, while recorded hotspots associated with fire incidents also declined sharply during that same period. The only exception was in 2019, when fires scorched an estimated 328,000 ha of forest and peatland across the region.
A majority of the area BRG targeted – 1.4 million ha – sits in oil palm or timber concession areas, limiting the agency's role to providing technical assistance for concession holders. The remaining area lies in non-concession lands, giving BRG greater flexibility in both the type and management of local interventions.
Indonesia is home to 36% (15 million ha) of the world's tropical peatlands, storing an estimated 28 billion tonnes – or three years' worth – of global carbon emissions. The country is the world's leading emitter of greenhouse gasses linked to peatland degradation.
Peatlands are some of the most carbon-dense ecosystems on the planet, forming over millennia in steadily accumulating layers of partially degraded biomass. When peatland burns it releases massive quantities of stored-up carbon into the atmosphere almost instantaneously.
The new report is the first in-depth look at Indonesia's BRG interventions. While the findings offer a note of optimism, the authors say more research is needed to better gauge the longer-term implications of the strategies and to make necessary adjustments to ensure their continued effectiveness.