In Perú's Amazon, a plan to slow deforestation is in place. Will it get the support it needs?
In August, the government of Ucayali, Perú formally adopted a low-carbon and forest-friendly development strategy for the region, which is located on the country's eastern border with Brazil. The move comes as the Peruvian Amazon has seen increasing rates of forest loss, with 2020 recording some of the highest figures in more than two decades. Ucayali Governor Francisco Pezo Torres says that backdrop is yet more reason for why the strategy is "necessary and valuable." But he adds that investments and partnerships with developed nations and the private sector are key to the strategy's success. He spoke with EII Senior Policy Advisor Patricia Luna Del Pozo.
Ucayali has officially adopted a low emissions development strategy for the region. Why is it important for Ucayali and Perú?
Reducing greenhouse gas emissions from deforestation is fundamental for Perú to fulfill its commitment to the world and to ensure sustainable development, because the slashing and burning of forests accounts for more than half of the country's total emissions. Being the first Peruvian Amazon region to approve its Low Emission Rural Development Strategy is a demonstration of our commitment and political will to address the problem and bring about change.
Do you think the strategy has broad support from local stakeholders?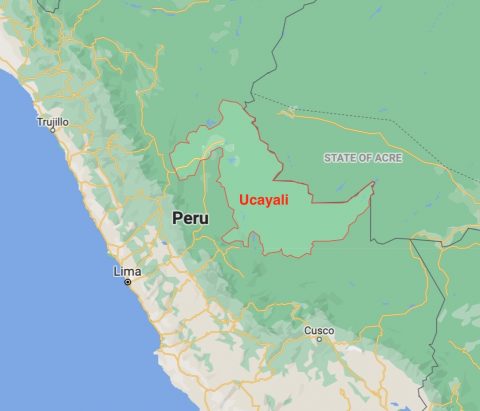 Any change is scary, so it is necessary to convince producers to produce sustainably, and not try to force them. It is important to convey the idea that without deforestation and by increasing production we will achieve results that are good for everyone – starting with the producers themselves, particularly family farmers – and for the whole planet. The region does not need to deforest to produce more wealth, it only needs to intensify its use in a sustainable way, increasing productivity. This is the heart of the Strategy, applying positive incentives to change the way agriculture is done.
What aspects of the strategy do you find most promising in terms of protecting forests and supporting sustainable growth?
The strategy is built on a territorial approach and has taken the work of identifying all the various types of actors within the territory, and also identifying what needs to be done to support each of them. This is a fundamental aspect of the strategy. As specific measures, we can highlight: 1) the emphasis on intensifying production in areas with the best conditions, and 2) attention to restoring, including through plantations, lands with less productive capacity, together with 3) continuing to increase the value of standing forests from timber and non-timber forest harvesting. All this requires a coordinated effort between national, regional and local governments, as well as private investment and the commitment of small producers, including communities. This is another fundamental aspect of the strategy that aims to develop participatory governance with all stakeholders.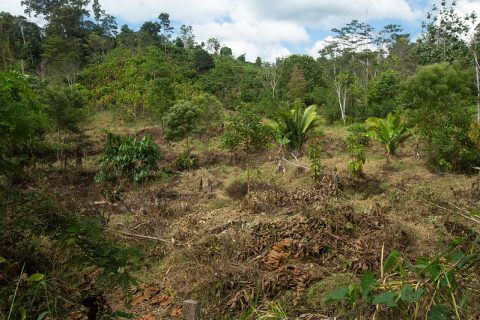 What are the next steps in terms of implementation?
Securing funding is a key aspect, to begin with, for the core team in charge of coordinating the participatory execution of the strategy, and the monitoring system that will allow us to follow in detail the implementation, identify what works well and what needs to be adjusted to improve or change it. From the regional government we will work on those interventions that correspond to our functions and we will seek to attract and align private cooperation and investment.
Deforestation in Perú increased in 2020. How can this strategy help reverse this trend?
The COVID -19 situation led to a reduction in the operational capacities of the authorities at all levels while at the same time the loss of income among people in the cities led many to return to the countryside and therefore to the opening of new farmland. This is a huge challenge, but it makes the Strategy even more necessary and valuable. If we do things right, we can substantially increase productivity, generate higher incomes for family farmers and reduce deforestation pressure.
What support is needed to ensure effective implementation of the strategy?
Technical assistance to develop and manage a participatory governance system to lead a strategy that is complex with multiple actors and various dimensions of work, training for local government officials, improving processes and instruments to support small producers, attracting and channeling private financing in significant volumes and growing promising initiatives already underway. Providing financing under appropriate conditions, subject of course to compliance with forest conservation or forest cover restoration commitments, would make it possible to move forward much more quickly and achieve results on a larger scale.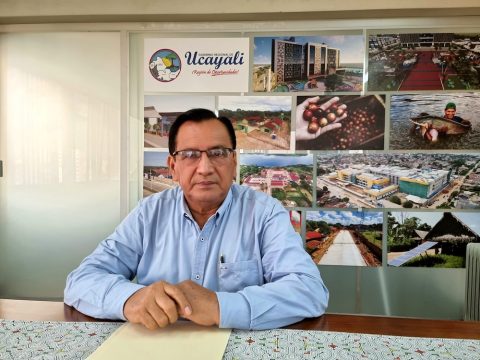 What key areas would you focus on if you had additional resources? Why?
Promoting and supporting the emergence and development of collaborative initiatives between small associated producers and companies that ensure technical assistance, market access and financing, as well as efficient management of processes. This is fundamental, but it does not arise spontaneously; it requires organizing producers and local communities, ensuring their legal rights to the land as formal producers, making contacts with potentially interested private parties and facilitating coordination and balanced, mutually beneficial agreements. In this context, we would prioritize public investments in infrastructure — such as roads that are passable all year round, energy and services — targeting areas of sustainable productive intensification.
What are your hopes for COP26 in November? What is your message to the international community?
Collaboration among all countries is essential for tropical countries to make the necessary transformation towards low-emission rural development. It is very important to understand that across regions the characteristics of deforestation processes are not all the same. In some countries of the world, it is commodities produced by large corporations that drive deforestation. In our case it is mainly small-scale family agriculture that is done in an unsustainable way but that can be transformed and become more productive and sustainable. It is not a permanent expenditure on subsidies to avoid deforestation, but a one-time investment to lay the foundations for sustainable production. The markets and financial resources are in the developed countries. Working together we can ensure development for our people and maintain, as a result of green growth, the ecosystem services of tropical forests. We hope that COP 26 will mean progress in this direction.