In the heart of the Peruvian Amazon, a coalition of public and private sector partners is working hand-in-hand with local communities to lay the foundations for a sustainable model of development for the region.
"Superfruits for Forest Conservation" represents a groundbreaking partnership between Peruvian beverage maker AJE, the U.K government—the project's financial backer—local and international NGOs, and indigenous groups in the Loreto region of Perú. The goal: to establish a thriving bio-economy for 22 indigenous and farmer communities living in and around the Pacaya Samiria National Reserve while helping ensure the protection of forests across more than 5 million hectares in the Peruvian Amazon.
Leveraging the growing popularity of Amazon super fruits camu camu and aguaje, Superfruits for Forest Conservation has helped launch a new line of immunity-boosting beverages under the name Amarumayu, the original name for the Amazon River in the indigenous Quechua language (amaru=serpent, mayu=river). Sales of the drinks contribute directly to supporting Amazonian communities, while at the same time bringing value to standing forests in a region critical to the longterm survival of the Amazon.

Superfruits for Forest Conservation is financed by a grant from the U.K. through its Partnerships for Forest (P4F) program and is managed by Earth Innovation Institute (EII) and implemented by Nature and Culture International (NCI), Amazónicos por la Amazonía (AMPA), Amaru Mayu and Frutama.
---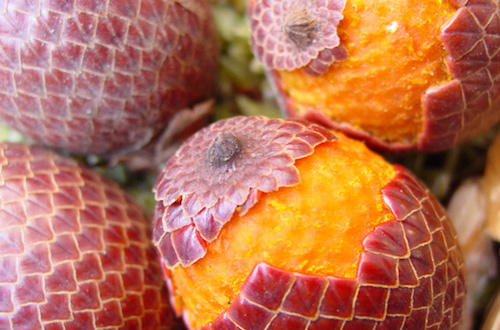 There is no silver bullet solution to the issue of deforestation in the Amazon. But there is near unanimous agreement that preventing the loss of the world's largest rainforest will require robust collaboration across all sectors, both public and private.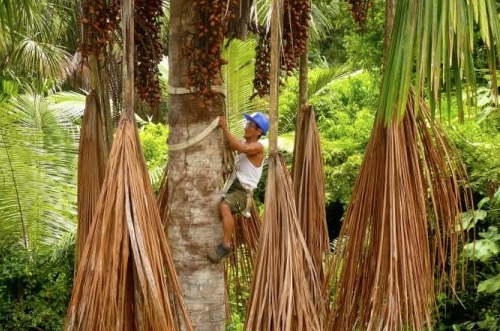 Arvildo Uraco Canaquiri, president of the Management Committee of the Pacaya Samiria National Reserve and a member of the Yarina indigenous community, says Superfruits for Forest Conservation is helping to advance forest conservation and sustainable growth in the Peruvian Amazon.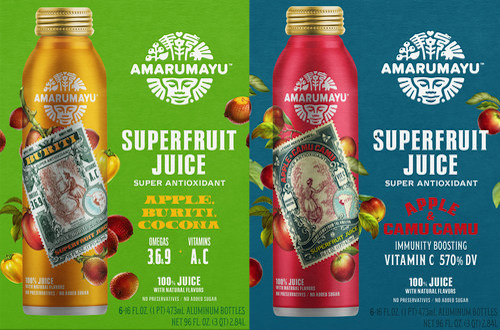 With the shared goal of creating a better planet, AMARUMAYU has worked closely with partners to establish a bio-commercial business for the sustainably harvested Buriti and Camu Camu superfruits.
---