EII Board Members Win Top Science Prizes
---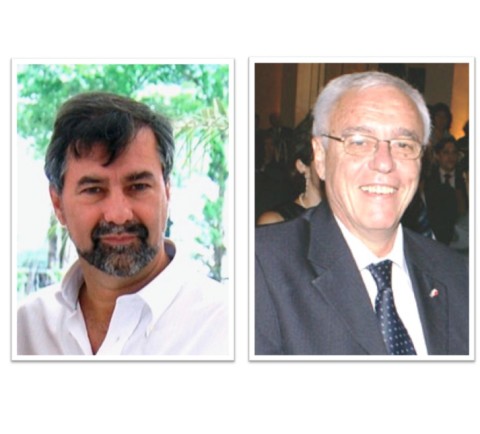 Dr. Paulo Artaxo, Chair of Earth Innovation Institute's Board of Directors, was awarded the Prize Almirante Álvaro Alberto 2016, Brazil's top scientific honor, at a May 4 ceremony in Rio de Janeiro.
Dr. Artaxo is head of Applied Physics at the University of São Paulo where he focuses on climate change and environmental challenges in the Amazon region. A member of the Intergovernmental Panel on Climate Change, Dr. Artaxo was named one of the World's Most Influential Scientific Minds by Thomson Reuters in 2015.
Another member of the Earth Innovation Institute Board, Dr. Reynaldo Victoria, Emeritus Professor of Agronomy and former Scientific Advisor to Brazil's National Council for Scientific and Technology Development, was awarded the Emeritus Researcher prize at the May 4 ceremony.
Earth Innovation Institute is tremendously honored to have the guidance of these two esteemed academics, and leaders in Amazon conservation, on our board.
Photo Credits: Artaxo, ScienceforBrazil – Victoria, FAPESP